For the last few years, the big trend in the world of beauty has been personalised skincare. Recognising that everyone's skin is unique, a one-size-fits-all approach to skincare is not enough. Your skin is the largest organ of your body. Furthermore, it has its own diverse microbiome, which has its own distinctive characteristics. Fortunately, you don't have to put your skin under the microscope to find out what your microbiome needs. Instead, you can allow the microbiome to sustain itself and focus on flourishing healthily through prebiotics.
What are prebiotics in skincare?
Both prebiotics and probiotics have been big news as we look to improve our gut health and feel better from in the inside out. However, recent research has found that applying prebiotics topically to our skin may also offer a multitude of benefits.
As much as we may not want to think about it, our skin is covered in bacteria. Just like in our bodies, our skin can have both good and bad bacteria. Naturally, we want to boost the good bacteria while reducing the harmful bacteria. For example, the bacteria that can cause acne and inflammation.
The best way to help the good bacteria thrive while preventing harmful organisms from colonising is by feeding the bacteria on the skin with beauty-boosting prebiotics.
These microbiome-feeders are found in a range of plant extracts, including fruit and vegetable derivatives. These plant extracts have plant sugars such as fructooligosaccharides, galactooligosaccharides and oligosaccharides. When applied to the skin, these work hard to feed the good bacteria to help enhance the skin and maintain a healthy skin barrier.
What ingredients should I look for?
As with all skincare, it is best to use naturally derived ingredients that will work with the skin. Some potent prebiotics plants include plants such as banana, grapefruit, Kakadu, onion, blue agave, honey, cane sugar and artichoke.
How to use prebiotics in skincare
Prebiotics work best when they are able to interact with the skin. This is why they work best in the preparation stage of your skincare routine. For example, cleansers and serums often serve as the first layers of your skincare routine. Using prebiotics at this stage gives them the best chance to interact with the microbiome.
Similarly, you can intensively feed your skin with prebiotics with a face mask full of prebiotic-rich ingredients.
Prebiotic Skincare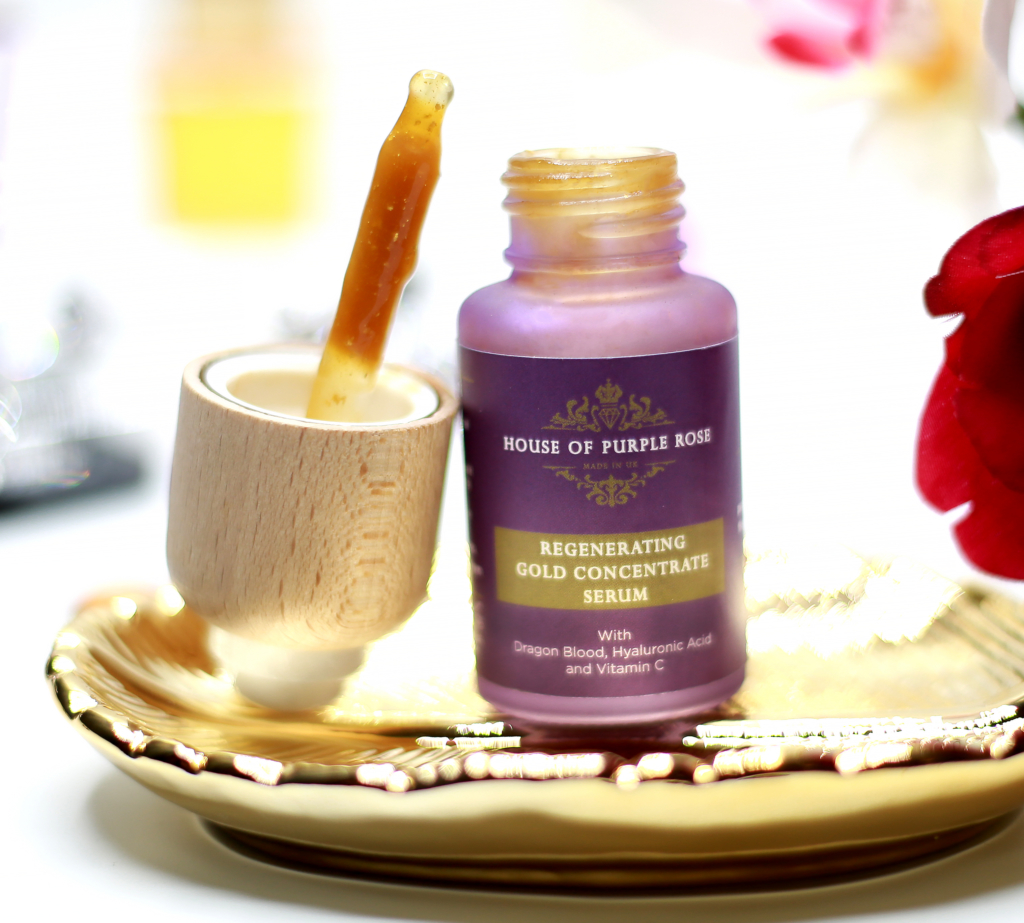 Brighten and Clarify Cleanser – A firm favourite in the House of Purple Rose collection, this powerful cleanser contains beautifying ingredients such as acerola and caviar lime. The cleanser also contains grapefruit, which is another potent prebiotic that can improve the skin's microbiome.
Regenerating Gold Concentrate Serum – This brightening serum is full of active skin-boosting ingredients. This includes bladderwrack, papaya and turmeric. Furthermore, it also contains sugar cane extract and bearberry, both of which have prebiotic properties.
Clarifying Masque with Diamond – This divinely luxurious masque is full of beneficial prebiotics such as honey and Kakadu. As well as feeding the skin with prebiotics, this masque also helps to fade blemishes and dark spots while working to create a beautifully even skin tone.