We believe that to get the best results you need the best ingredients. Each and every ingredient we use has been specially selected for its unique and natural benefits. Our products are made from some well-known ingredients, from cucumber to clay, as well as many lesser-known but equally high-performing ingredients sourced from around the globe. Our products reap the benefits of fruits, flowers and even diamonds and gold too! The list of benefits of our ingredients is also endless – from anti-oxidant properties to boosting collagen, brightening and cell boosting, plus many, many more.
Our trusted suppliers mirror our own values of using locally sourced ingredients that have been ethically grown wherever possible. We're passionate that our products are as kind to your skin as they are to the environment and the people who make a living from harvesting the ingredients.
All our products have been tested to make sure they're kind to your skin and are packed with tried and tested ingredients, proven to have a positive impact.
We know exactly what goes into every product we make, but to help you discover the background and benefits of the ingredients we use, we've listed them in detail below.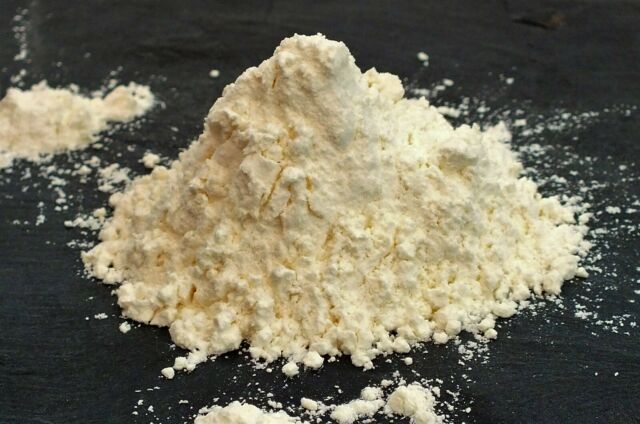 Yoghurt Powder has antibacterial and antifungal properties and can rid the face and skin of impurities and the lactic acid found in Yogurt Powder will tighten and soften the complexion as well. Yogurt contains lactic acid, an alpha hydroxy acid that dissolves dead skin cells. This gentle exfoliation not only helps to create a natural glow and reduce breakouts, but works to diminish the appearance of lines and wrinkles. When topically applied to the skin, a velvety yogurt face mask will help moisturize, fight acne, reduce premature aging, relieve sunburn, and reduce discoloration. It's an all-around beauty multi-tasker.
Benefits
Anti-Bacterial
Anti-fungal
Soften complexion
Gentle exfoliation
Natural glow
Beauty multi-tasker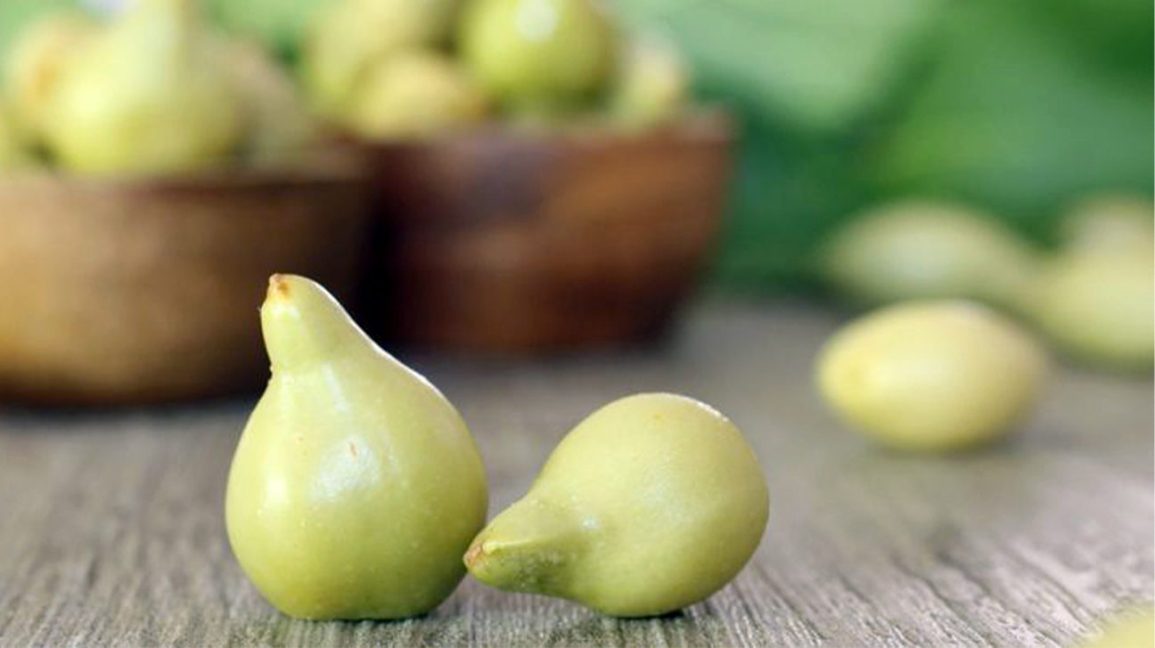 One of the richest sources of Vitamin C in the world (studies show the concentration of vitamin C in Kakadu Plum to be as high as 3200-5000mg/100g, compared to 50mg/100g for oranges) it is a powerful antioxidant protecting the skin against environmental ageing. Since Vitamin C stimulates an amino acid that's required to make collagen, Kakadu Plum can help plump and restore skin cells resulting in amazing anti-ageing effects. Vitamin C is also a skin brightener used to correct dark circles, pigmentation, and age spots and provide a general radiance boost
Benefits
Highest content of Vitamin C
Anti-oxidant
Restorative benefits
Energizes dull looking skin
Induces skin brightening
Reduces appearance of skin redness
Boosts collagen production
Improves Skin Radiance and Luminosity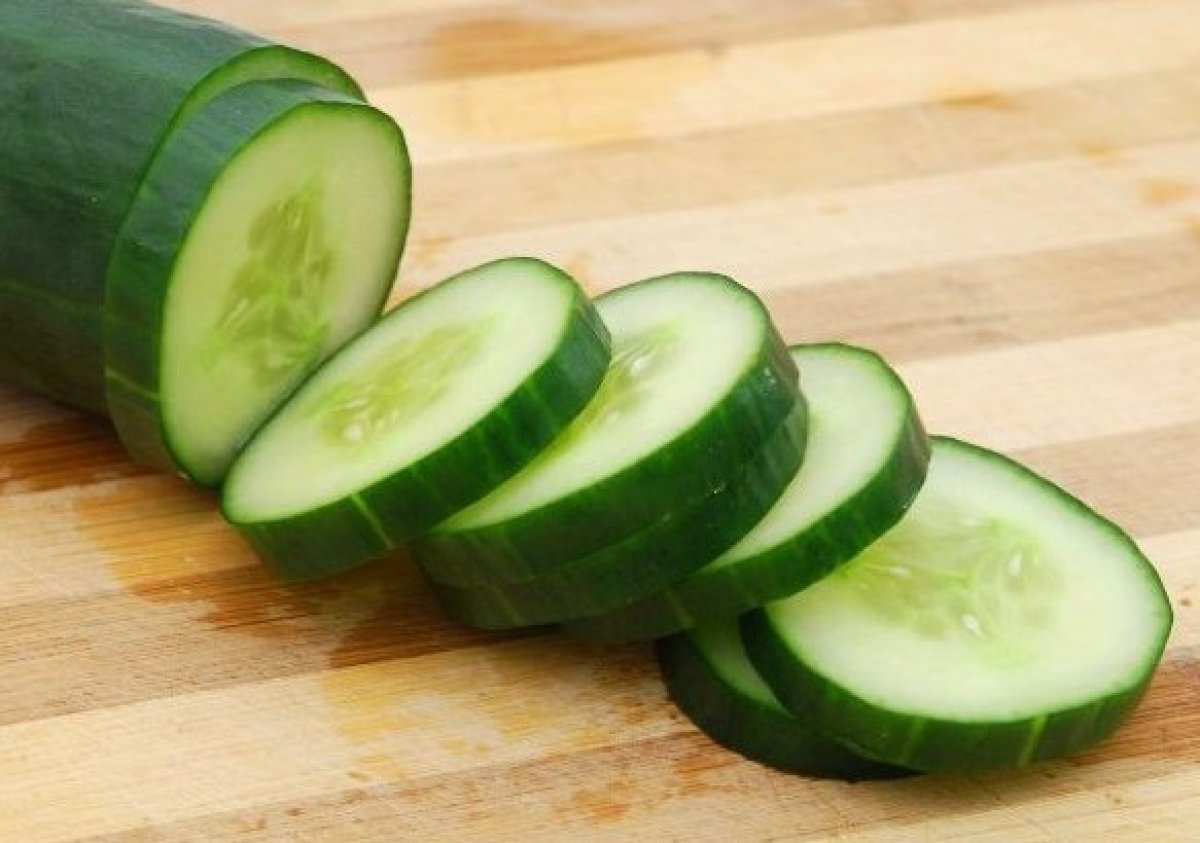 Cucumber extract is
a skin. The
juice is composed largely of proteins, lipids, Vitamin C, and a variety of minerals, and possesses moisturizing and emollient properties. Cucumber has natural desquamation properties (meaning it aids in your skin's natural shedding of its outer layer during cell turnover) keeping your skin looking fresh and young. It is also an astringent (meaning it tightens and firms your skin) to revitalize it and help reduce the appearance of the physical signs of aging. The proteins and lipids it contains give your skin a lovely smooth feel.
The lutein within cucumber can help counteract melanogenesis, the process that can lead to skin pigmentation/discolouration. The silica content will help reduce wrinkles and fine lines by giving a boost to the skin's collagen.
Benefits
Good humectant that keeps the skin moisturised.
Improves the complexion.
Reduce freckles and tighten open pores.
Helps to reduce the appearance of dark circles and any puffiness under the eyes.
Encourages the removal of dead skin cells. It is also an emollient and is soothing to irritated skin.
Astringent and anti-inflammatory
Good humectant that keeps the skin moisturised.
Improves the complexion.
Reduce freckles and tighten open pores.
Helps to reduce the appearance of dark circles and any puffiness under the eyes.
Encourages the removal of dead skin cells. It is also an emollient and is soothing to irritated skin.
Astringent and anti-inflammatory
Oat extract has rich anti-oxidant properties and helps undo damage done to your skin by pollution, UV rays and chemicals. Oats helps reduce itching and inflammation and can be used to calm eczema. Owing to its soothing, moisturizing and anti-oxidant properties, oatmeal is effective in soothing sunburn. Oat is recommended for all skin types, but especially for sensitive skin and dry and flaky skin.
Benefits
Soothing
Softening
Anti-inflammatory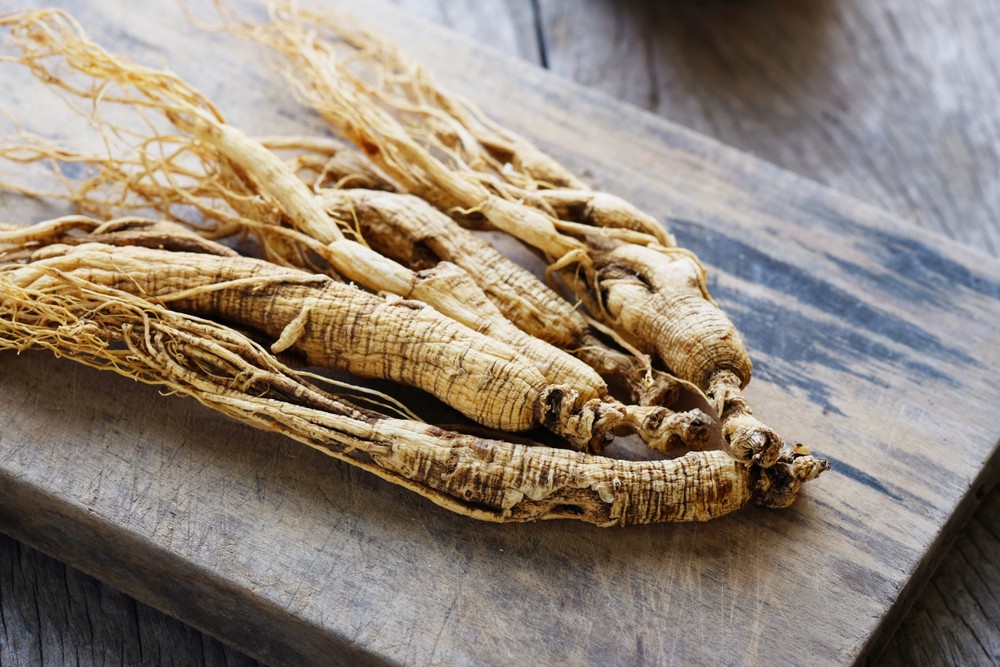 Ginseng was originally named "man root" because its roots resemble little people, with forks that look like arms and legs. Both the root and the leaves of this plant have benefits to humans, from antioxidant to energy-supporting properties. In skin care, ginseng is prized as an anti-aging ingredient because it has so many phytonutrients, and because it helps tone and brighten skin. Ginseng is considered a strong anti-aging skin care ingredient because of its reputation for rejuvenating the look of your skin.
Benefits
Reduced appearance of wrinkles and fine lines
Can help firm and tighten your look.
Great for sensitive and oily skin: Ginseng helps counteract dryness, and because of its properties, it can help with oily skin as well as sensitive skin. It has a natural ability to balance oils.
Brightens skin tone: Some small studies on ginseng berry extract have found that it has potential in lightening and brightening the look of your skin.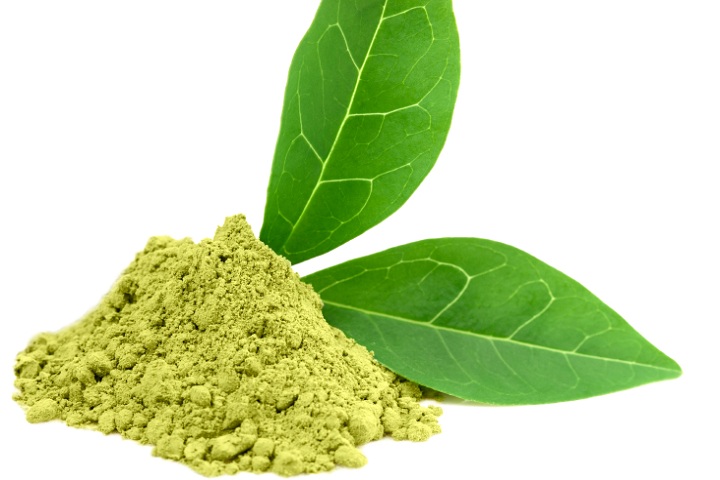 Green tea extract is naturally rich in antioxidants, which has a cell-protecting function as well. It's a strong antioxidant effect that protects the skin from the damaging effect of free radicals. Green tea extract also contains the Methylxanthines that stimulates skin microcirculation and therefore positively influence the tone and health of the skin. Green tea extract can actually decrease wrinkles and also makes you look younger. It is useful to incorporate green tea extract into your skin care product to possibly slow down skin aging. Green tea extract is a good anti-inflammatory agent thereby reducing inflammation in the skin, and most importantly having an inhibitory action on collagenase (a collagen-reducing enzyme that breaks down collagen). Since green tea extract helps to inhibit collagenase, the topical use of green tea helps to promote the health and quantity of collagen, thereby maintaining a firm and elastic skin. In one clinical study is was shown that the skin had measurably more elastic tissue content after continuous application of a product containing green tea extract.
Benefits
Green tea extract can actually decrease wrinkles and also makes you look younger. It is useful to incorporate green tea extract into your skin care

product to possibly slow down skin aging.

Green tea extract is a good anti-inflammatory agent thereby reducing inflammation in the skin, and most importantly having an inhibitory action

on collagenase (a collagen-reducing enzyme that breaks down collagen). Since green tea extract helps to inhibit collagenase, the topical use of green tea helps to promote the health and quantity of collagen, thereby maintaining a firm and elastic skin. In one clinical study is was shown that the skin had measurably more elastic tissue content after continuous application of a product containing green tea extract.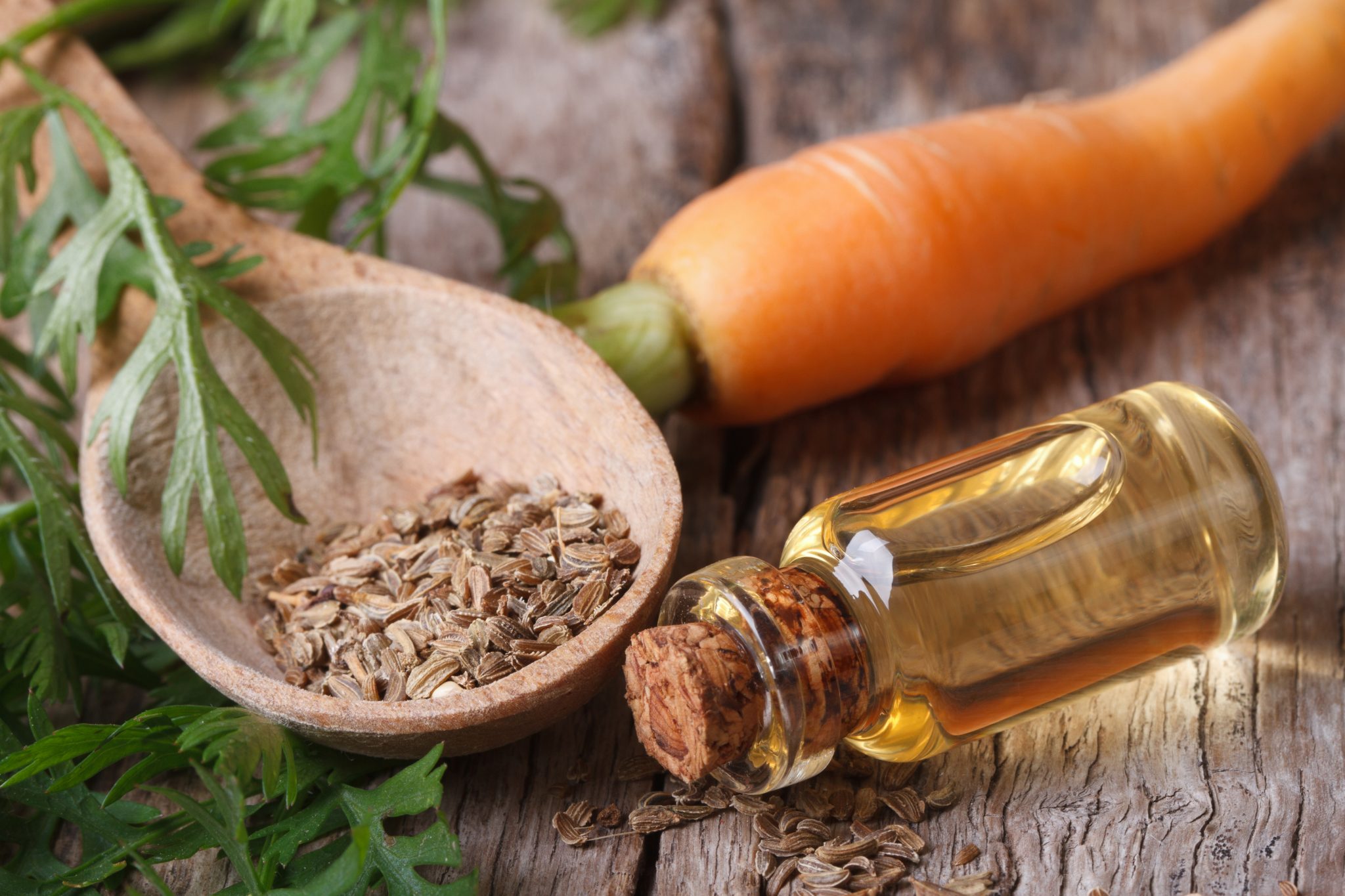 Carrot Seed Oil repairs skin damage, tones muscles and tissue, and tightens skin to prevent it from sagging. By removing bodily toxins, it boosts immunity, reduces muscle and joint inflammation, and addresses fluid retention.
Benefits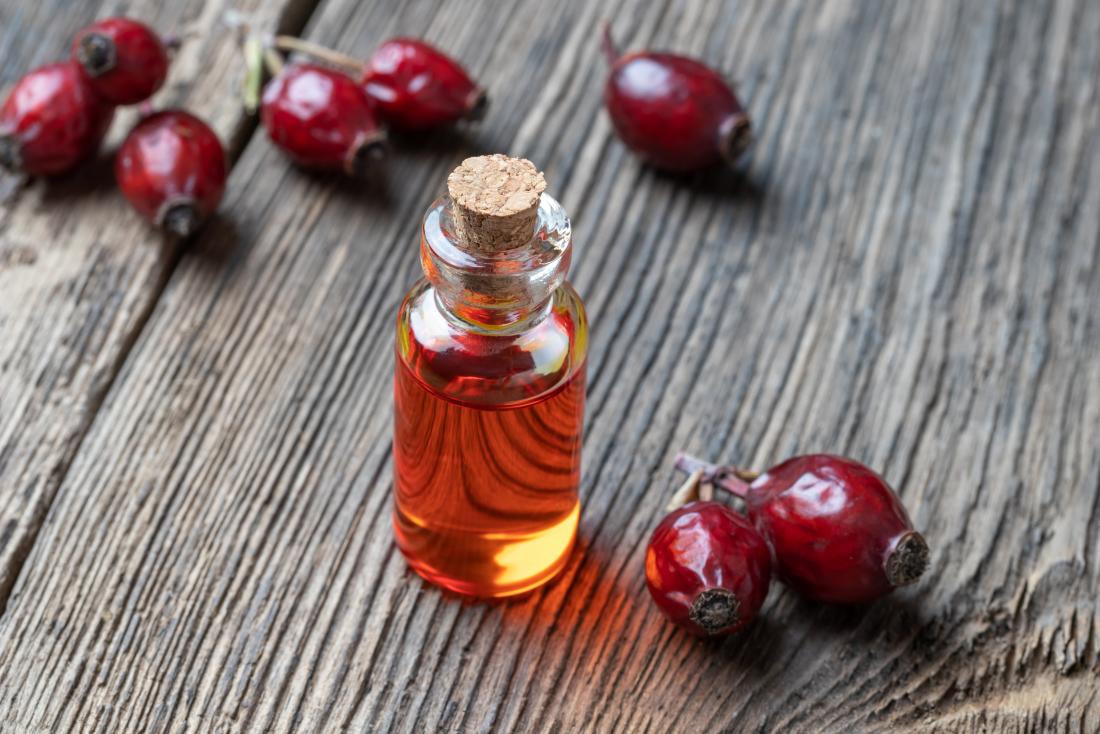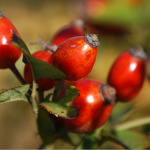 Rosehip oil is bursting with vitamins A, C, D and E – antioxidants needed to keep skin youthful and healthy. Their natural anti-inflammatory effect helps protect the skin's surface. Rosehip oil has nourishing properties which help to brighten skin naturally and naturally fade scars . Rosehip helps to boost skin condition to achieve greater radiance.
Benefits
Radiance
Anti-oxidant
Fade dark spots
Brighten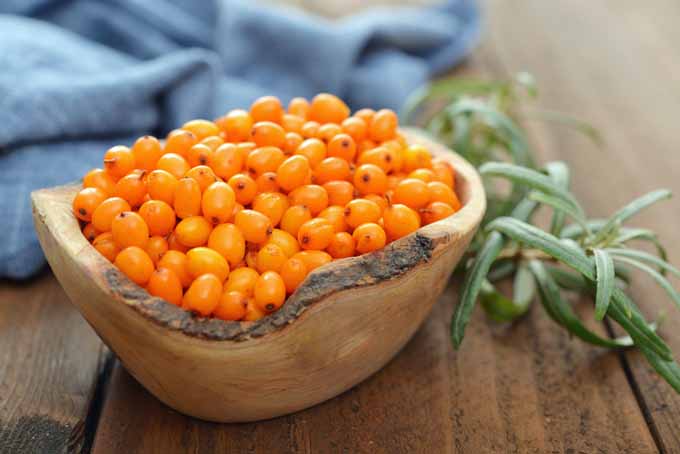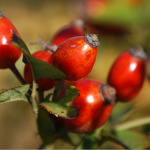 Sea Buckthorn has a long history of use in folk medicine, dating back thousands of years. Tibetan doctors during the Tang dynasty used it to help relieve various health problems.
It is renowned in Ayurvedic medicine as far back as 5,000 BC. 11 In 12 BC, the ancient Greeks used it to help with various health issues. Sea buckthorn oil is well-known today for its restorative and rejuvenating effects on the skin. When used topically, it's a great natural cleanser and exfoliator. It can also help with burns, cuts, wounds, sunburn, rashes, and other types of skin damage.
Using sea buckthorn oil daily helps slow down the signs of aging by nourishing the tissues in your skin and body
Benefits
It is renowned in Ayurvedic medicine as far back as 5,000 BC.11 In 12 BC, the ancient Greeks used it to help with various health issues
Sea buckthorn oil is well-known today for its restorative and rejuvenating effects on the skin
When used topically, it's a great natural cleanser
It can also help with burns, cuts, wounds, sunburn, rashes, and other types of skin damage
Using sea buckthorn oil daily helps slow down the signs of aging by nourishing the tissues in your skin and body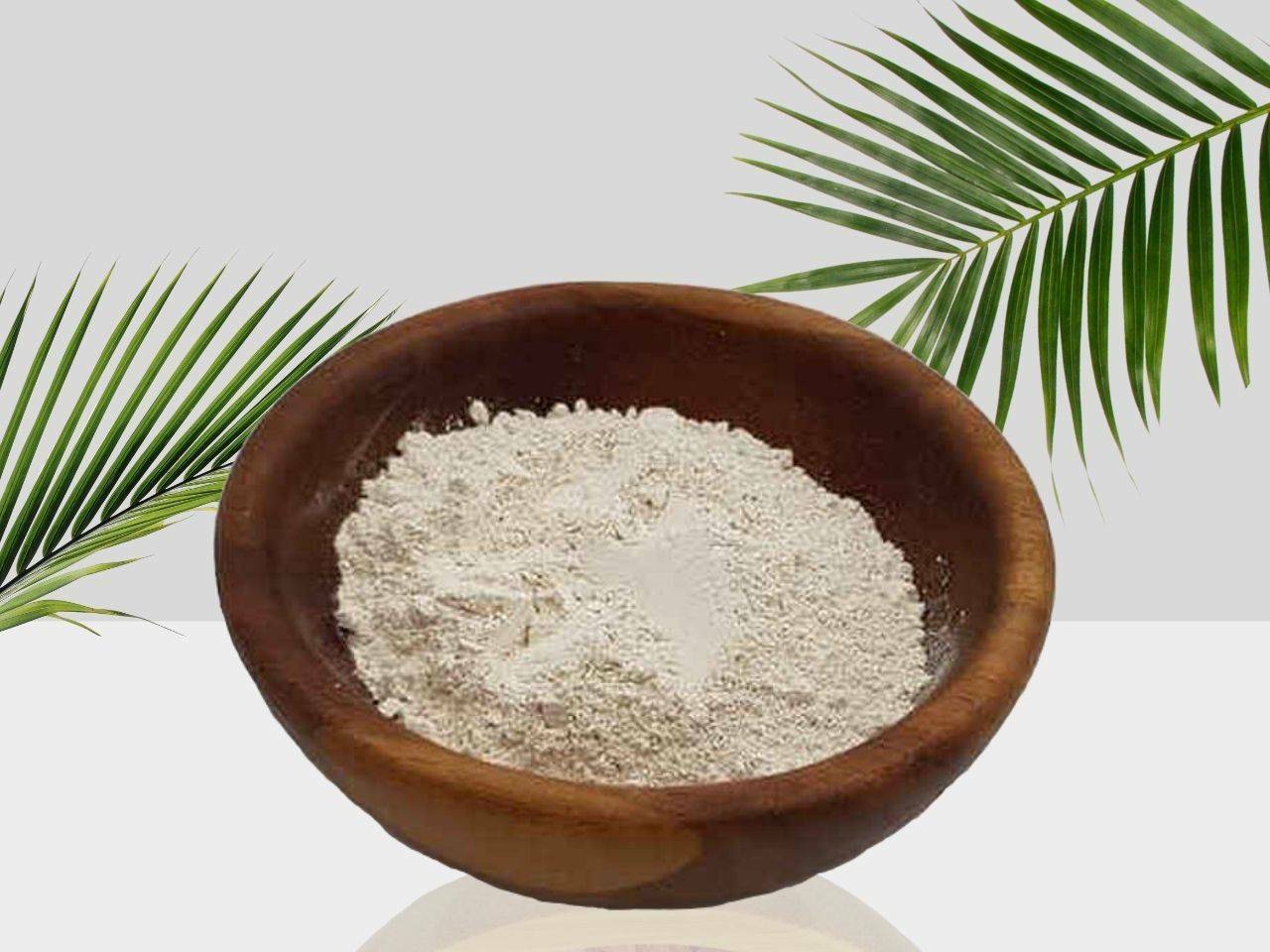 Clay is one of the most cleansing and detoxifying ingredients you can use on your skin. Rich in minerals, the benefits of clay for skin in helping to clear blemishes, draw out impurities and leave you with a brighter complexion, are unrivalled Kaolin Clay is one of the mildest clays available, as it gently cleanses the skin without removing too much oil and causing sensitivity to the skin. Its mild exfoliant properties which help to remove dead skin cells and
impurities from the skin, reducing blemishes and imperfections
Benefits
Mild cleanse
Gentle exfolianting
Removes dead skin
Reduce blemishes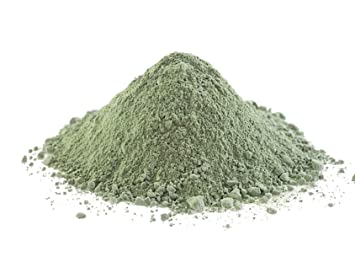 French Green Clay or Illite Clay is a very fine, light green powder collected from sources in Montana, Wyoming, China, and Europe. Also known as sea clay, French Green Clay has long been known for its detoxifying skin care benefits that can be attributed to its unique blend of minerals.
Its composition includes dolomite, manganese, silica, copper, phosphorous, magnesium, zinc and calcium. The green color is due to the clay's iron oxide and decomposed plant matter content. Green Clay is brilliant for oily skin types as they work much better at absorbing excess oil than more gentle based ones. It helps to clear out clogged pores, eliminating blackheads, whiteheads and acne thanks to its purifying properties that draw out impurities and toxins.
We rarely come across a skin care product as effective as French green clay that is anti-inflammatory, highly absorptive, and a natural antiseptic. It also promotes cell regeneration to speed up soothing. The product is a super-fine powder of green clay. It is high in skin-friendly nutrients, and its ability to draw out impurities has made it one of the most sought-after remedy for a wide range of skin problems.
Benefits
Detoxifying
Absorbing excess oil
Clear clogged pores
Luxurious feel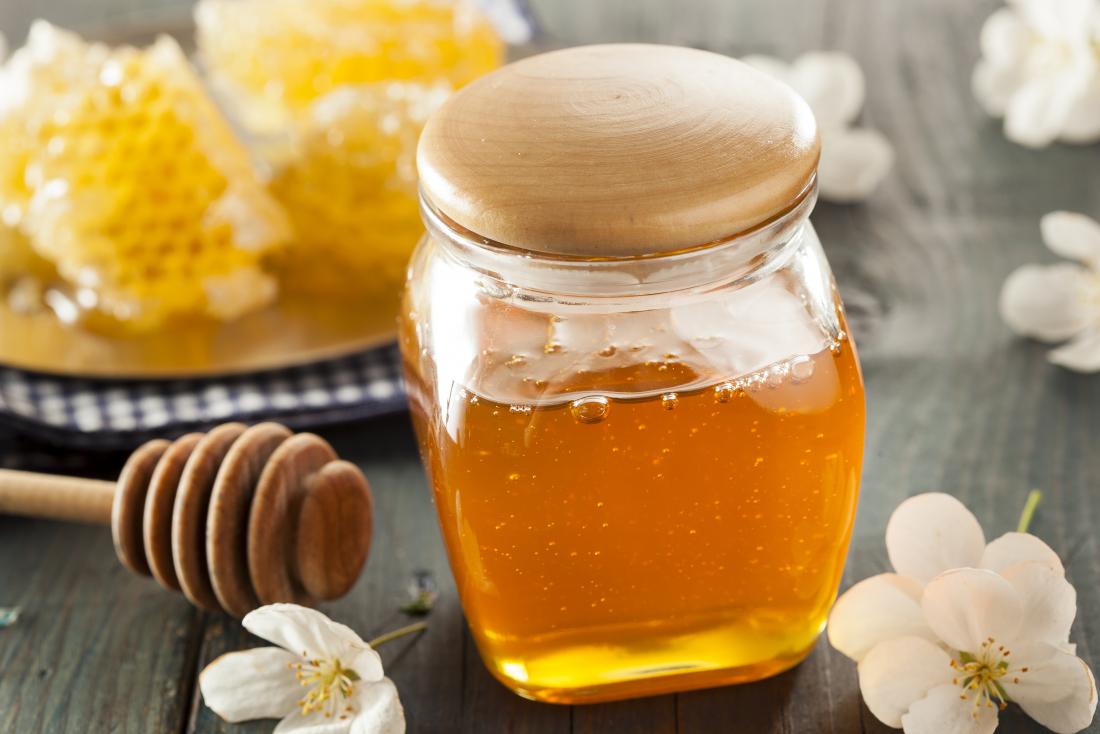 Raw honey is incredible for your skin thanks to its antibacterial properties and hefty serving of skin-saving antioxidants
Benefits
Honey is naturally antibacterial, so it's great with acne prevention.
Aging: Full of antioxidants, it is great for slowing down aging.
Complexion boost: It is extremely moisturizing and soothing, so it helps create a glow.
Pores: Honey is clarifying because it opens up pores making them easy to unclog
Diamond and Platinum Nano-Particles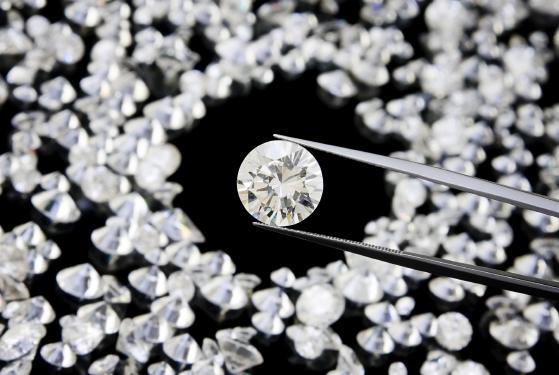 Big girls need big diamonds," Elizabeth Taylor famously said. Now, it turns out, a woman's favorite bauble may add a glow to your skin as well as your ring finger
Diamond and platinum nanoparticles have an exceptionally high absorption rate, and when they chemically attach to active antiaging ingredients, those skin plumpers and line smoothers can penetrate deeper into the skin, yielding better youth-renewing results.
Diamond nanoparticles also bond well with water, so your skin will stay hydrated longer
Diamond is an excellent exfoliation agent. It helps in removing dead skin cells and boosts cell regeneration. Moreover, compared to other exfoliants, diamond facials offer a longer exfoliating effect on your skin. This increases the metabolic function of your skin, thus promoting cellular regeneration. And that means radiance that's not less than the sparkle of a diamond!
Benefits
Exfoliation
Boots cell regeneration
Radiance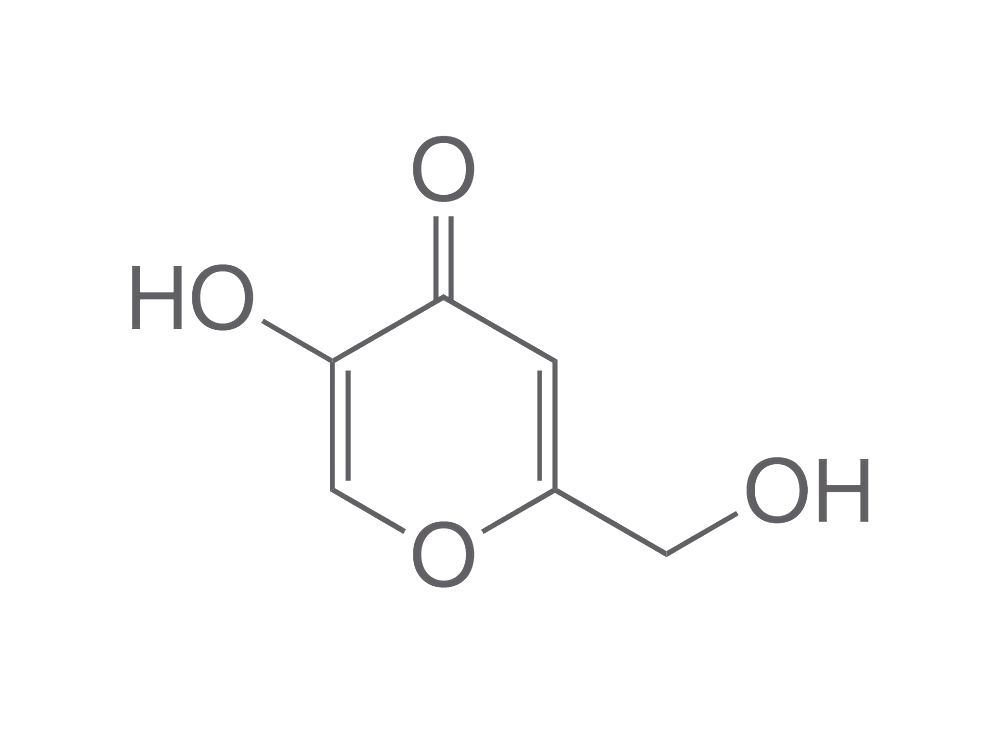 Kojic acid helps to brighten and fade sun damage, age spots, or scars. This can result in an anti-aging effect on the skin and provides radiance and glow, kojic acid also contains some antimicrobial properties. This can help with acne caused by bacteria in the skin.
Benefits
Brightening
Fade spots / scars
Radiance / glow
Interestingly, the Latin name for cocoa is Theobroma cacao, which translates to "food of the gods." The cocoa beans are fermented seeds of the cacao tree, which is native to the Amazon region and also grows in many different tropical climates.
In addition to its well-known role as part of the manufacture of chocolate, cocoa beans have many skincare properties which have been recognized as far back as the ancient Mayan and Aztec civilizations. Cocoa was so valuable it was used as a currency by the native tribes of Central and South America.
Cocoa powder is rich in antioxidants called flavonols. The powerful antioxidant properties of flavonols help fight free radicals, hence making skin youthful for longer. Consume cocoa powder and also use it externally to plump your skin cells and fight premature wrinkles!
The sooner you start taking advantage of the many benefits of cocoa powder, the sooner you'll begin to see improvements in your skin. Those benefits include a more youthful, radiant appearance with fewer wrinkles
Benefits
Soothing
Softening
Anti-oxidant
Radiant appearance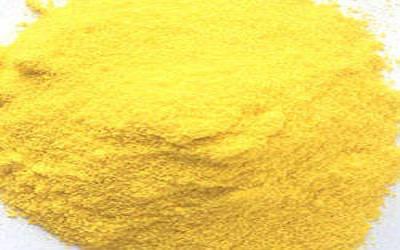 May smell funky, but sulfur has powerful therapeutic, anti-fungal, antimicrobial, and antibacterial properties that make it a natural beauty multi-tasker.
Benefits
Decongest pores
Exfoliates
Anti-fungal
Anti-bacterial
Help with blemishes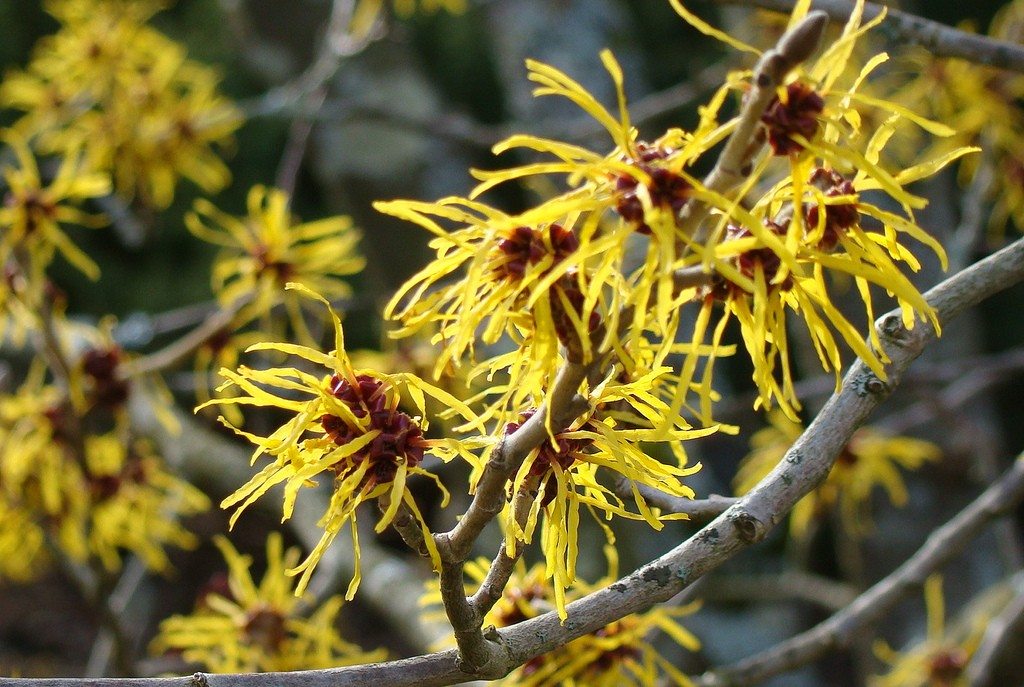 Witch hazel contains many compounds with potent anti-inflammatory properties, including gallic acid and tannins. It also contains antioxidants that help prevent widespread inflammation and neutralize free radicals. It works as an astringent, anti- inflammatory and anti- oxidant
Benefits
Anti-inflammatory
Anti-oxidant
Tighten pores
Astringent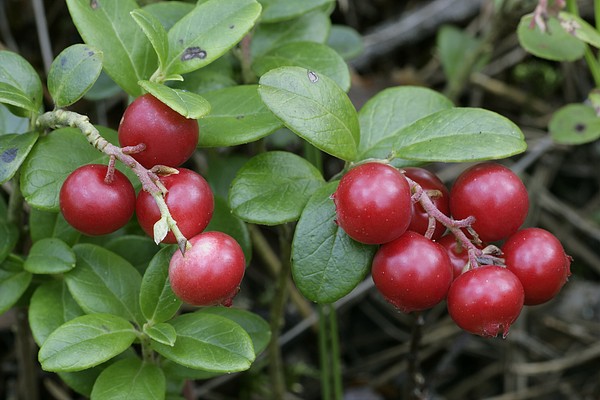 Bearberries are equipped with antibacterial, antioxidant and anti-inflammatory properties. Owing to the benefits that these products endow the skin with, bearberry is a widely used ingredient in the array of beauty and cosmetic products available the world over. The berries also contain arbutin which is a natural substance that naturally brightens the skin. It gives a glowing smooth skin by eliminating freckles, scars, acne and age spots. It also helps prevent the skin from the hazardous ultraviolet rays. It can help get rid of excess pigmentation on the skin that often manifests in the form of dark spots.
Benefits
Astringent

Anti-bacterial

Help with Hyperpigmentation

Arbutin is a molecule extracted from the bearberry plant that prevents the formation of melanin," Lin explains. He compares arbutin to two other gentle brighteners, kojic acid (derived from mushrooms) and licorice root (derived from the licorice plant). ""[They] are derived from different natural ingredients, but they all function as tyrosinase inhibitors to provide skin lightening and brightening effects
It's gentler than other skin-brightening ingredients. "Since arbutus's active component is released slowly, it can be less irritating than other skin-lightening agents and better for those with sensitive skin," Lin says. Plus, the bearberry plant actually has sun protection properties and can reduce the degree of skin darkening after sun exposure. Arbutin inhibits the enzymes that stimulate pigment-producing cells
Benefits
Ensures an even, brighter skin tone

Reduces the degree of skin tanning after UV exposure

Helps to minimize the appearance of liver spots

Consumer desire for AHAs stems from their initial use by dermatologists in skin peels and moisturizers. Treatments left patients' skin smoother, healthier and younger-looking. AHAs have since been incorporated into personal care formulations, spanning the market from facial creams to shampoos for benefits that include more radiant and youthful skin aesthetics to improved scalp health resulting from enhanced cellular renewal.
Benefits
Help with rough skin, surface wrinkles and fine lines. Recognized for having exfoliating properties, AHAs leave the skin with a smooth and radiant appearance.
Capable of improving moisturization while increasing the production of structural components such as collagen and glycosaminoglycan to illuminate radiant and younger-looking skin. These benefits are a result of the Fruit Mix's ability to gently exfoliate the skin while simultaneously enhancing cellular proliferation
One of the quickest ways to gain a brighter complexion is to introduce Alpha Hydroxy Acids (AHAs) into your skincare routine.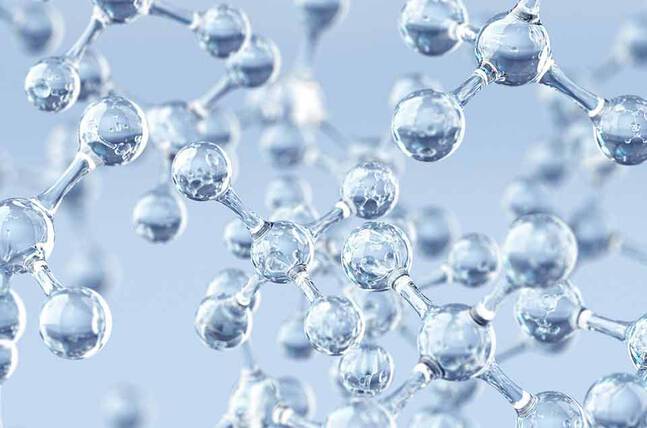 Hyaluronic acid's main power move – and the reason it's gained so much attention in skincare – is its amazing ability to deliver lasting moisture to the skin.
HA is a humectant, which means it grabs moisture and holds it so skin can absorb it.
The hyaluronic acid molecule can hold up to 1000 times its weight in water
Benefits
Firms and tones skin
Improves Barrier protection
Lasting moisturisation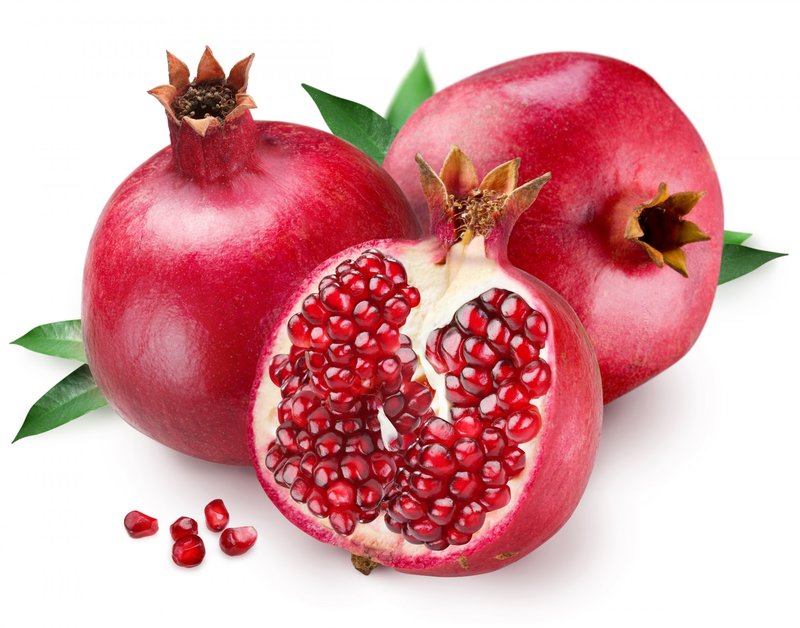 Pomegranate is a natural anti-aging phytoestrogens gently restore hormonal imbalances that can cause fine lines and dullness.
Benefits
High content of Anti-oxidant
Anti inflammatory
Anti-bacterial
Skin protecting properties
Sodium ascorbyl phosphate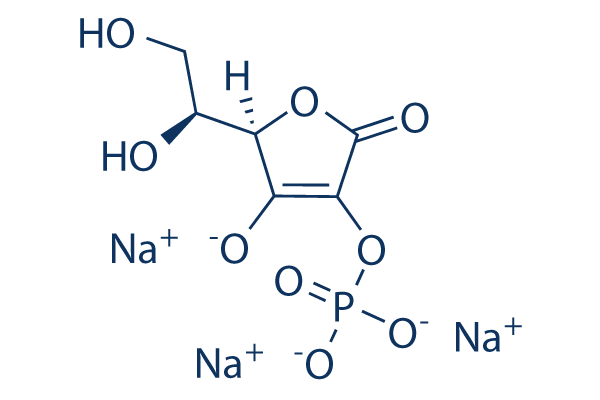 Sodium ascorbyl phosphate is a stabilized form of vitamin C. It's ideal in skin care products as it can be stored and packaged more effectively than regular vitamin C – which can be volatile and lose its effectiveness upon contact with the atmosphere.
Sodium ascorbyl phosphate functions as an antioxidant, a substance that neutralizes free radicals, reducing the amount of damage that they can do to cells. When applied topically to the skin, sodium ascorbyl phosphate can help slow down the aging process and the formation of fine lines and wrinkles. Because sunlight is one of the chief sources of oxidative damage, sodium ascorbyl phosphate is also added to sunscreens and to before and after sun care products. Vitamin C and sodium ascorbyl phosphate are both known to interfere with the production of melanin in the skin tissue.
Brightens the skin whilst combating the damaging effects of UV exposure and is clinically proven to boosts collagen production.
Benefits
Boosts collagen production
Potent Antioxidant
Protection against Photo aging
Skin brightening
Correct hyperpigmentation
Fade age spots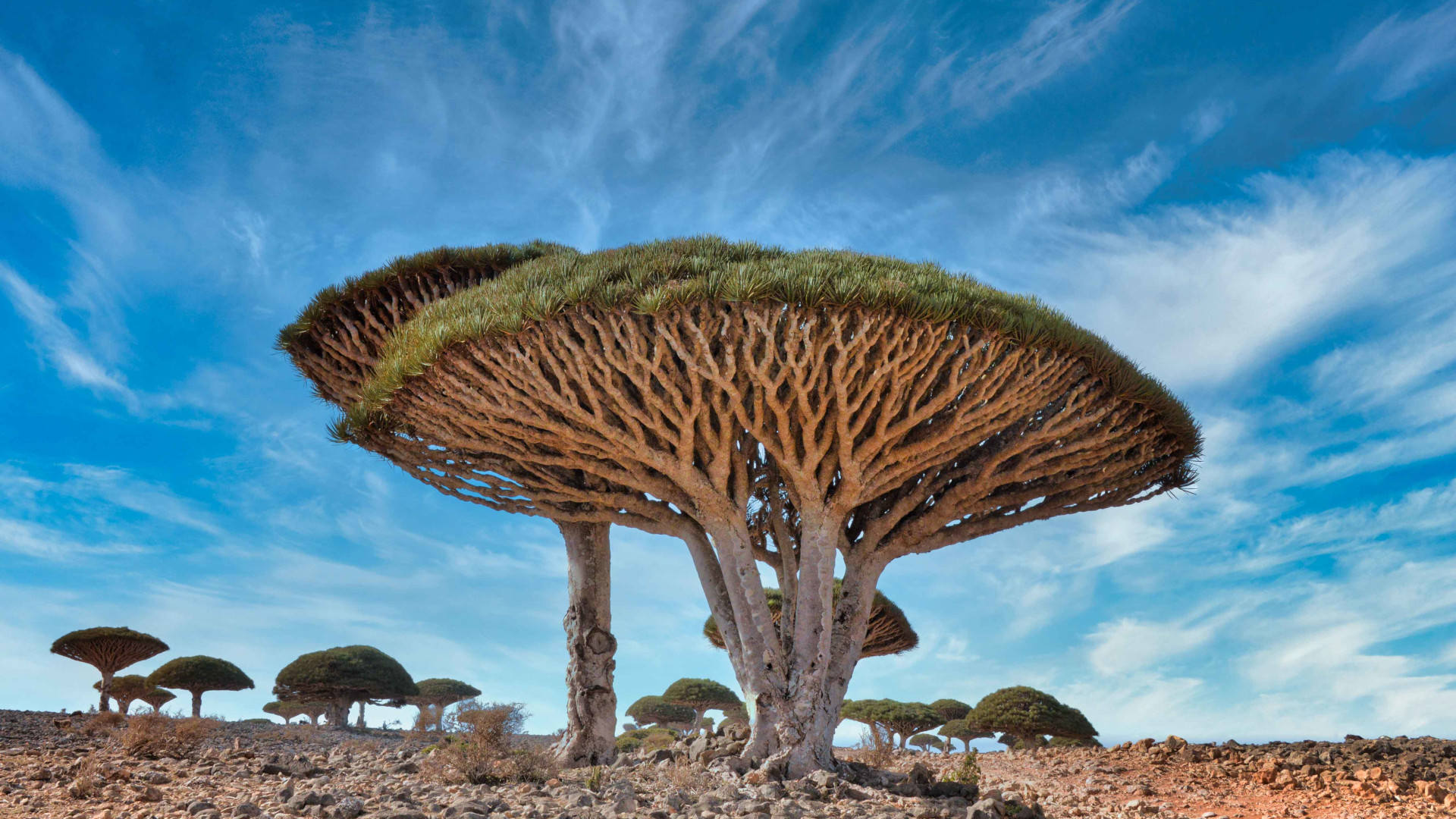 Dragon's blood, they call the sap, which runs from the diagonal slashes in the same manner that rubber runs from rubber trees. But while the latex of rubber is white, Dragon's blood runs rich and red, just like fresh blood.
Dragon's blood contains a broad range of naturally-occurring compounds, many of which have been well studied. The sap is rich in protective antioxidant phenols, and anti-inflammatory compounds of various kinds. Due to these compounds, Dragon's blood sap helps to protect the cells of the skin, and reduces redness and swelling. It also contains a group of compounds called proanthocyanidins, which actually repair collagen, the lattice-like main protein that makes up much of our tissues. Additionally, Dragon's blood contains taspine, a known tissue-healing agent. The sap also demonstrates antibacterial, antiviral and antifungal activity. This is why Dragon's blood is so widely used on infectious skin conditions of all kinds with great success
Benefits
Soothing
Reduce redness
Anti-Bacterial
Anti-inflammatory
Licorice extract has anti-inflammatory properties and may interrupt the stimulation of the enzyme that activates production of melanin, the skin's pigment. This makes it a powerful ingredient for improving dark spots and areas of hyperpigmentation
Benefits
Diminishes the appearance of dark undereye circles, discoloration, and age spots.
Reduces Hyperpigmentation
Antioxidant
A natural phenol that helps balance oil production
Bladderwrack is a seaweed, rich in minerals, and a common food in Japan.
Bladderwrack is a seaweed that has a high amount of vitamin C. There is also alginic acid, which is insoluble in water and swells by absorbing water up to 100 times its weight. As a result, bladderwrack is used in treatments
Benefits
Increase skin elasticity
Soothing
High content of Vitamin C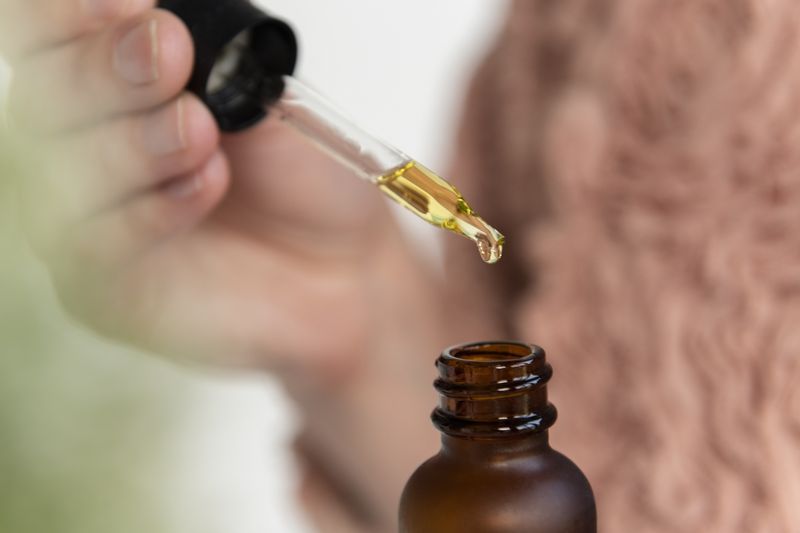 Niacinamide is an ingredient worthy of your attention and your skin will love you for using it. Among a handful of other amazing skincare ingredients such as retinol and vitamin C, niacinamide is a standout because of its versatility for almost any skin care concern and skin type.
Niacinamide is a water-soluble vitamin that works with the natural substances in your skin to help visibly improve the appearance of enlarged pores, uneven skin tone, fine lines and wrinkles, dullness, and a weakened surface.
But niacinamide doesn't stop there! It also reduces the damage environmental attack can cause
Benefits
Even skin tone complexion
Reduce pore size
Brightening of skin
Improving Skin carrier
Reduced hyperpigmentation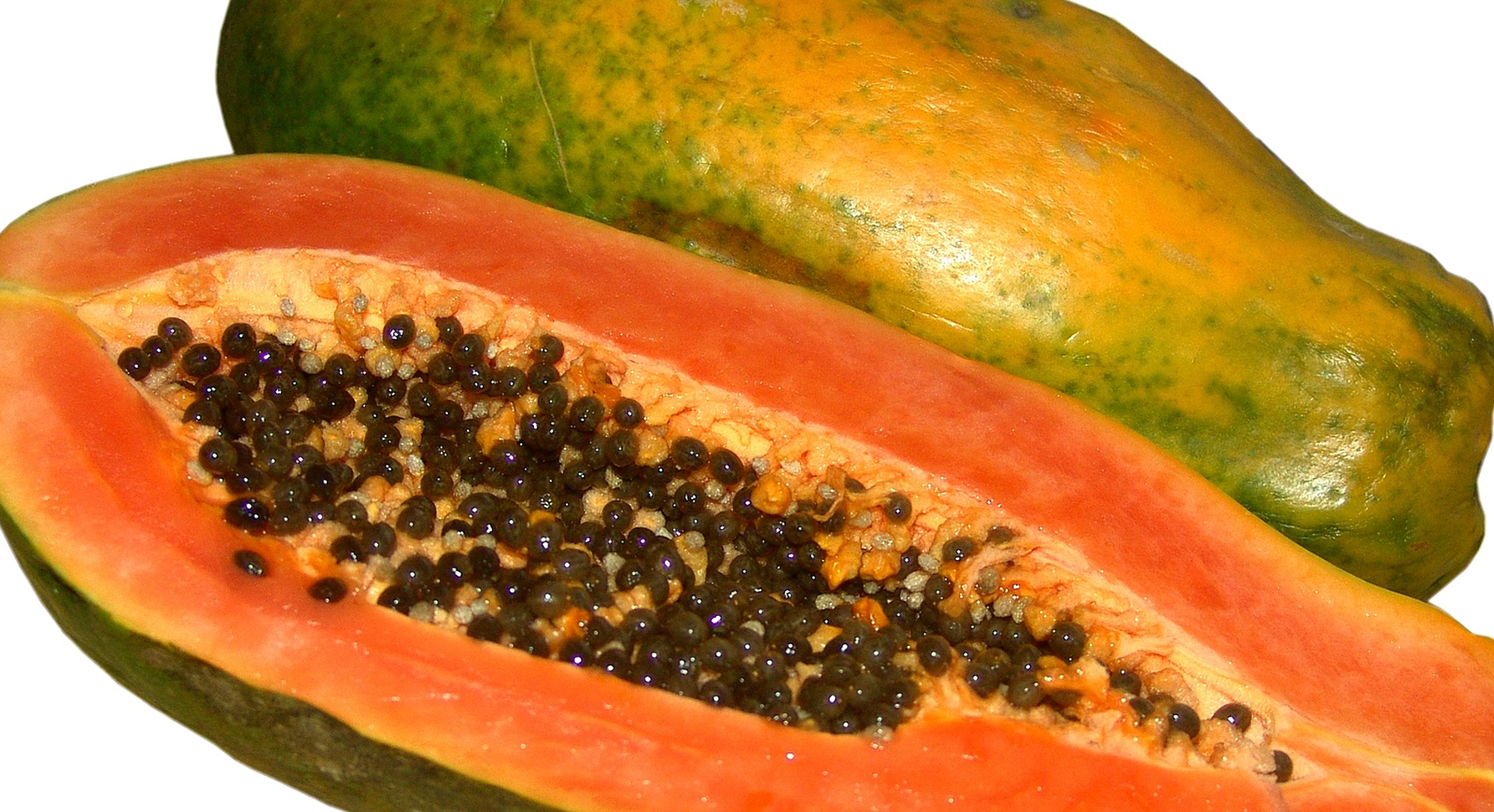 Papaya is a favourite fruit of many, but also has tremendous skin benefits . Papaya has become known as a leading ingredient in skin brightening products because it contains papain, a natural enzyme that promotes skin renewal and cell turnover. It helps in exfoliating the skin to reveal newer cells, and has restorative properties that soften the skin. Papaya rejuvenates your skin and helps keep your skin hydrated.
Benefits
Brightening complexion
Even skin tone
Regenerating
Fade blemishes
Primarily from India where it has a long and storied history, neem extract can be from the bark, seed, or leaf of this plant; the root, flower, and fruit forms are rarely used in skincare products.
The extracts have antioxidant and skin-calming benefits and may also help reduce the population of harmful microbes on skin's surface.
Benefits
Improve hydration
Soothing
Anti-inflammatory
Skin elasticity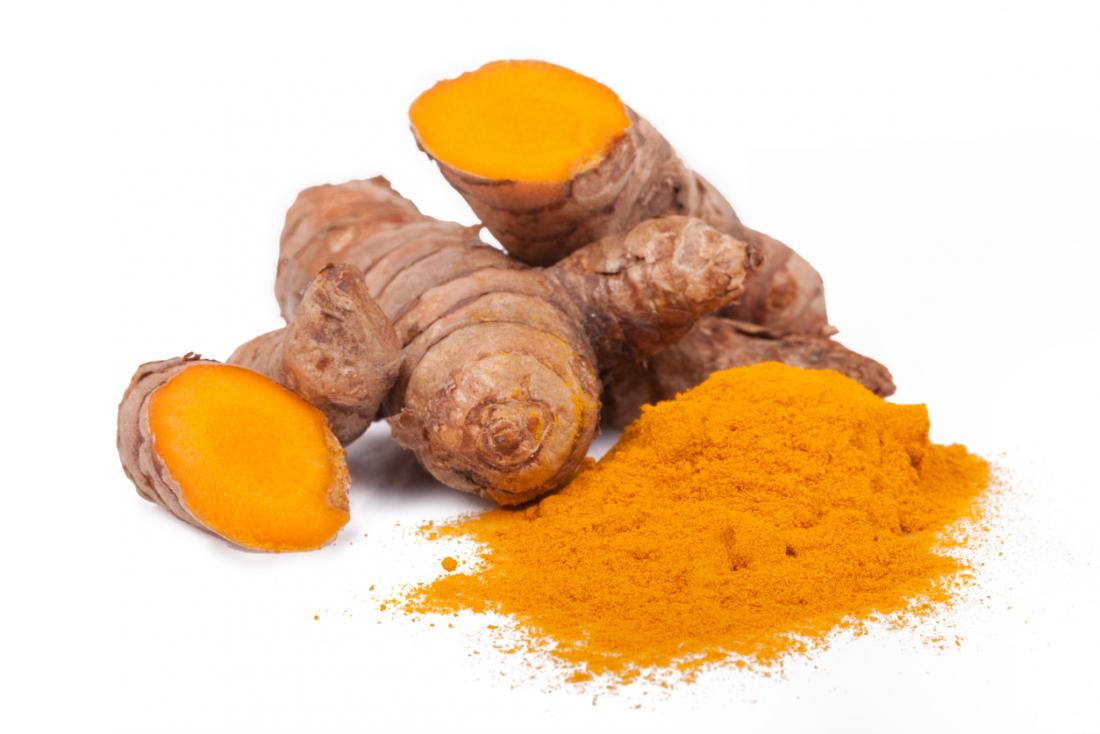 Turmeric (Curcuma longa) is a plant native to southwest India and a member of the ginger family. Turmeric roots – or rhizomes – can be peeled and eaten fresh or dried and ground up into a fine powder
Curcumin – one of the most important active compounds found in turmeric – is an anti-inflammatory, antioxidant, antibacterial, antifungal, and antiviral powerhouse.
Beyond its spectrum of benefits for physical and mental health, turmeric has an amazing effect on skin as well
Benefits
Glow
Anti Inflammatory
Brightening
Anti Oxidant
Anti bacterial
Promotes even skin tone
Helps with fading dark spots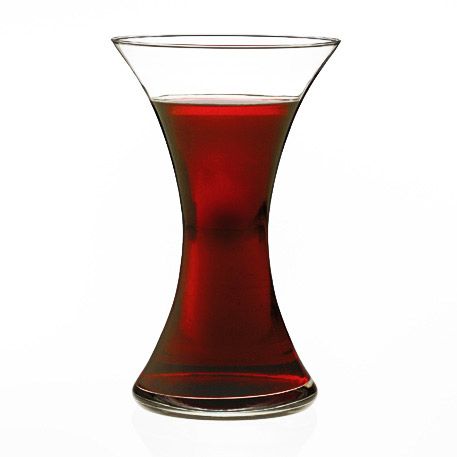 Sedaplant™ Richter contains potent mixtures of extracts from fennel, hops, chamomile, balm mint, mistletoe and yarrow. All ingredients are well known and well appreciated in both traditional medicine and modern science, especially for their skin repairing and soothing properties.
Benefits
Soothing
Calming
Anti inflammatory
Help with reducing redness
Moisturizing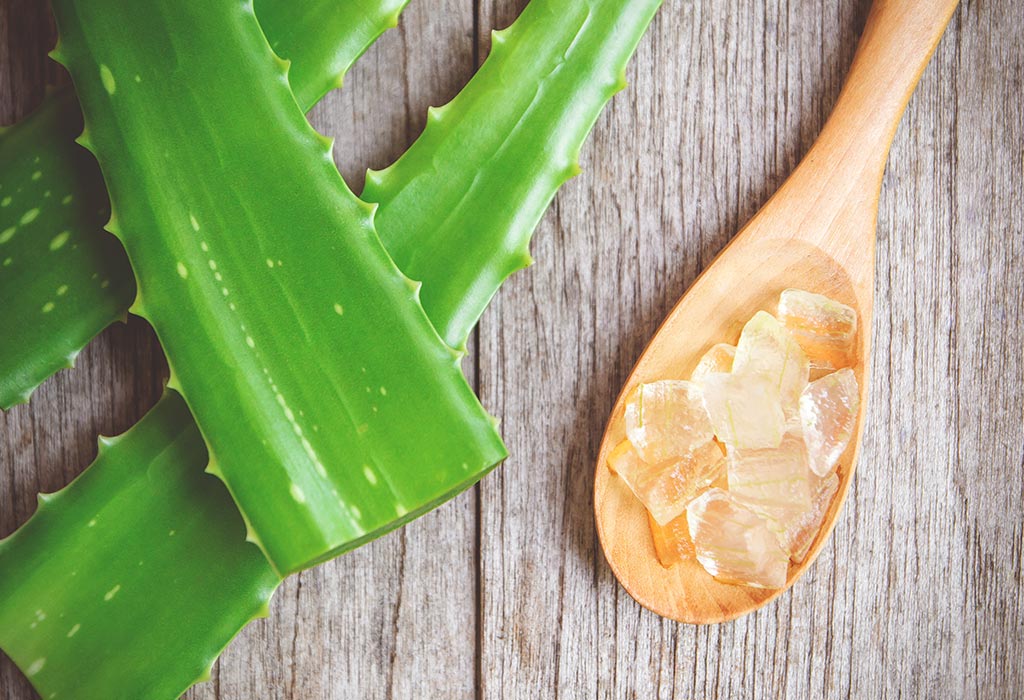 Aloe Vera has been a favorite in herbal medicine throughout the world for centuries. Although the modern scientific study cannot confirm every single claim that has been made about aloe vera, there is now a great deal of documentation of aloe's many benefits.
Some of the active constituents of aloe vera include vitamins A (beta-carotene), B12, C, and E. Minerals such as calcium, copper, chromium, magnesium, potassium, sodium and zinc are also present. Aloe vera has a natural content of 6 antiseptic agents as well as auxins and gibberellins which contribute to its anti-inflammatory properties. Mucopolysaccharides, which help the skin retain moisture, are also present in aloe vera.
Benefits
Natural content of vitamins
Soothing
Well tolerated
Astringent
Hydrating
Cleansing
Antiseptic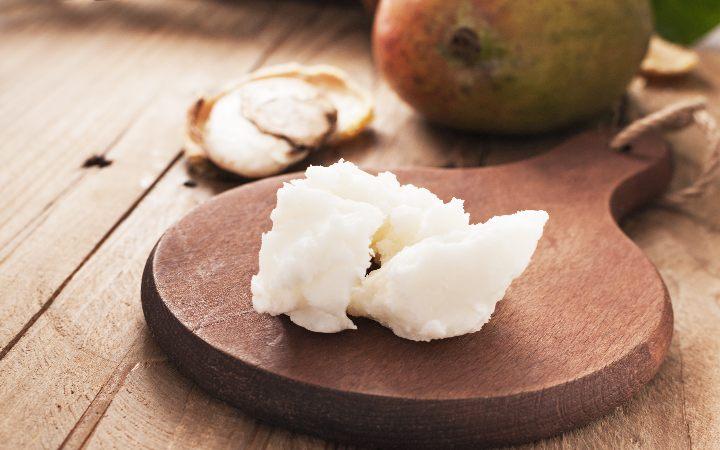 The mango itself comes from a tropical fruit tree (the Mangifera) native to South Asia,
though the trees are cultivated in a number of locations now for their fruits, including India, China,
Brazil, and Mexico. Like most fruits, mangoes have a number of health benefits. They're rich in vitamin
C, vitamin A, folate, and are also good sources of fiber. Researchers believe that some of these effects
may be due to a unique bioactive compound in mangoes, called "mangiferin." This natural plant
polyphenol has strong antioxidant, antibacterial, antimicrobial, antiviral, anti-inflammatory, and many
other activities. It's rich in oleic acid, a mono-unsaturated omega-9 acid; and stearic acid, a saturated
fatty acid. These are ingredients that the skin readily recognizes, takes up, and uses to help add
moisture to the skin as it tightens and firms the appearance of skin.
Benefits
A natural source of Vitamin A
Helps with dry skin
Plumps the appearance of skin
Protect skin from environmental stressors
Skin Regeneration
Maintains skin elasticity and flexibility
Soothes skins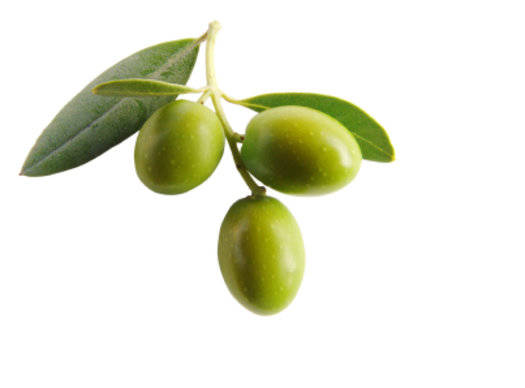 Squalane is a natural substance produced by our own bodies, however, its concentrations may go down as we get older, meaning it's important to find ways to add squalane into our daily lives, through foods and topical application.
In fact, about 12% of our skin surface is made of squalene at birth, but in our mid-to-late twenties, its production begins to rapidly decline and this is why a topical application is so important.
Apart from being found naturally in the human skin and blood, squalane can also be found in olives, rice bran, and wheat germ. 
Benefits
Oil Control
Moisturizing
Anti inflammatory
Protection from Oxidative Damage
Non Comedogenic
Helps with boosting blood circulation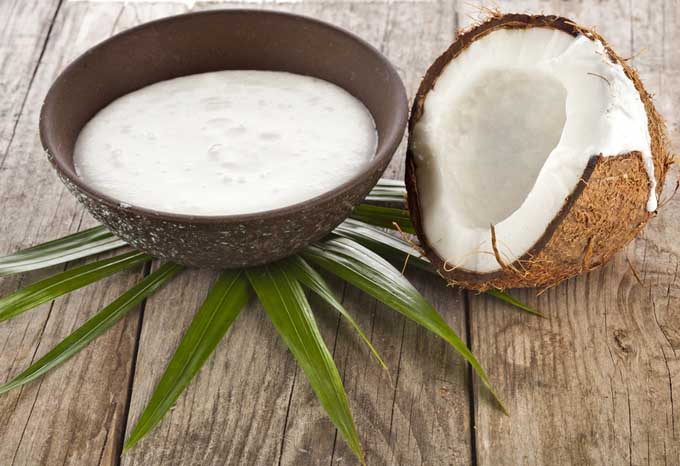 Coconuts are grown in abundance in southern Asia, Malaysia, and Polynesia.
While they're often confused for being a nut, a coconut is actually a one-seeded drupe, a fruit that consists of an outer skin and a pulpy, succulent middle layer, with a hard, woody inner shell that
encloses a single seed.
Coconuts are highly nutritious, packed with fibre and rich in vitamins C, E, B1, B3, B5, and B6 as well as minerals, including iron, selenium, sodium, calcium, magnesium and phosphorous. Unlike cow's milk, coconut milk is lactose-free so it can be used as a milk substitute. It's a good option for anyone allergic to dairy and nut- or grain-based milk, plus it's vegan and good for plant-based eaters.
Benefits
Soothing
Skin cleanser
Softens skin
Exfoliator
Anti-bacterial
Helps with uneven skintone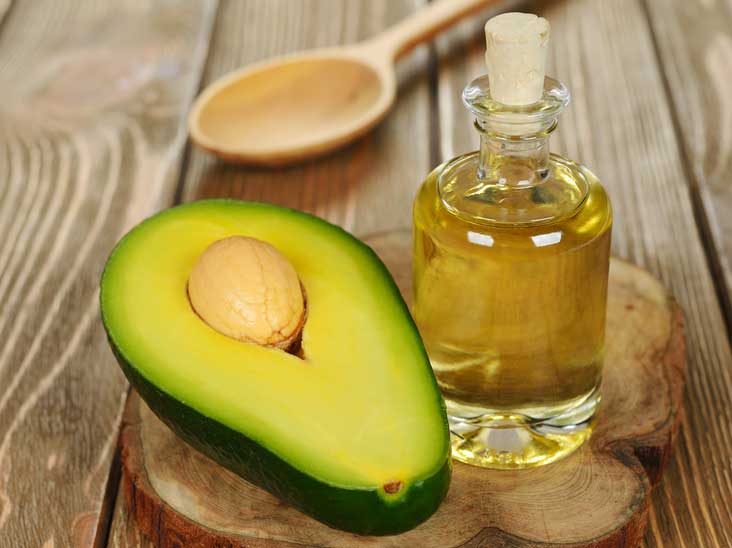 While avocado oil is best known for its uses in cooking, it also contributes immensely to skin care.
The beta carotene, protein, lecithin, fatty acids, and vitamins A, D, and E found in avocado oil help moisturize and protect your skin from damaging UV rays and also increase collagen metabolism.
A 2013 study found that avocado fatty profile of linoleic acid, oleic acid, and other monosaturated fatty acids can help with wound. It locks in moisture and gives a healthy sheen to dry and mature skin.
A superb emollient that penetrates the skin well and restores flexibility and elasticity to the skin.
Benefits
Moisturizing & nourishing
Hydrating
Protect against skin damage
Good for dry and chapped skin
Rich in antioxidants
Restores elasticity and firmness of skin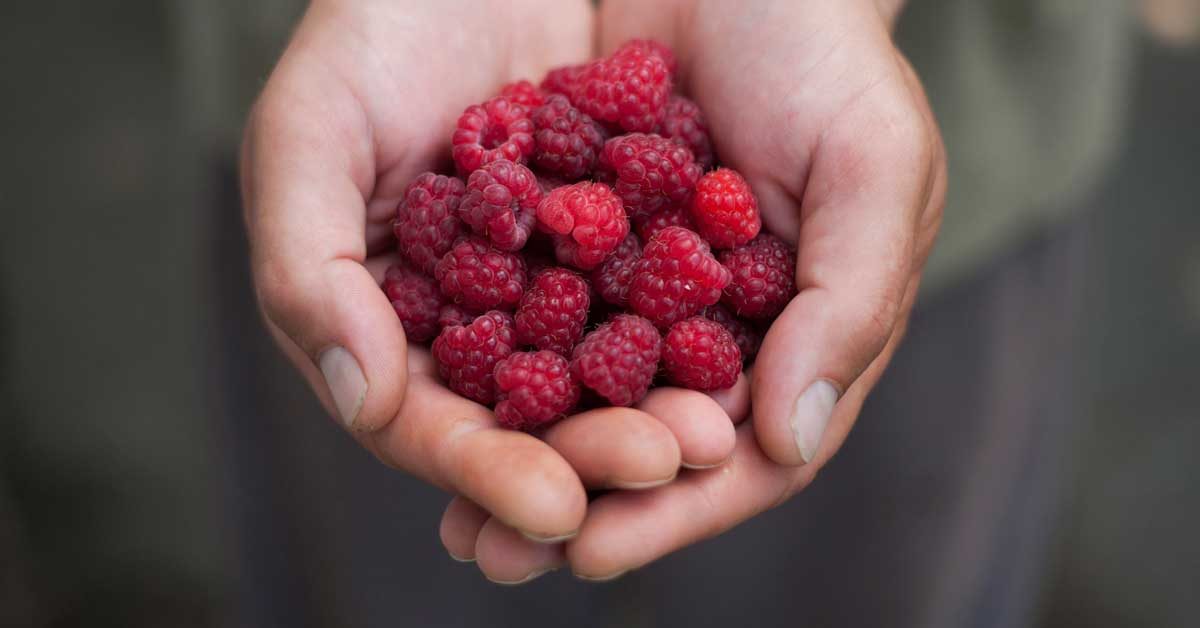 Raspberries are arguably one of the most popular antioxidants, which is why
raspberry extract is now found in many beauty products. Antioxidants are nature's way of letting us drink from the fountain of youth; they are known to help with diminishing wrinkles and create youthful, healthy skin.
Also are rich in vitamin C, which reduces age spots. Raspberries are antibacterial and anti-inflammatory making for an ideal natural ingredient for oily, acne-prone skin.
Benefits
Moisturizing & nourishing
Hydrating
Protect against skin damage
Good for dry and chapped skin
Rich in antioxidants
Restores elasticity and firmness of skin
Cocoa butter is high in antioxidants, which help fight off free-radical damage to the skin. Free radicals can cause skin aging, dark patches, and dull skin.
Protecting your skin from free-radical damage is a must if you want to keep it healthy and youthful-looking. Cocoa butter is also anti-inflammatory, which is another way it helps your skin resist the ravages of time. Cocoa butter is high in fatty acids, which is why it's often touted for its ability to hydrate and nourish the skin and improve elasticity.
The fat in cocoa butter forms a protective barrier over skin to hold in moisture.
Benefits
Antioxidants
Deeply moisturising
Soothes Burns, Rashes and Infections
Moisturising
Skin Softening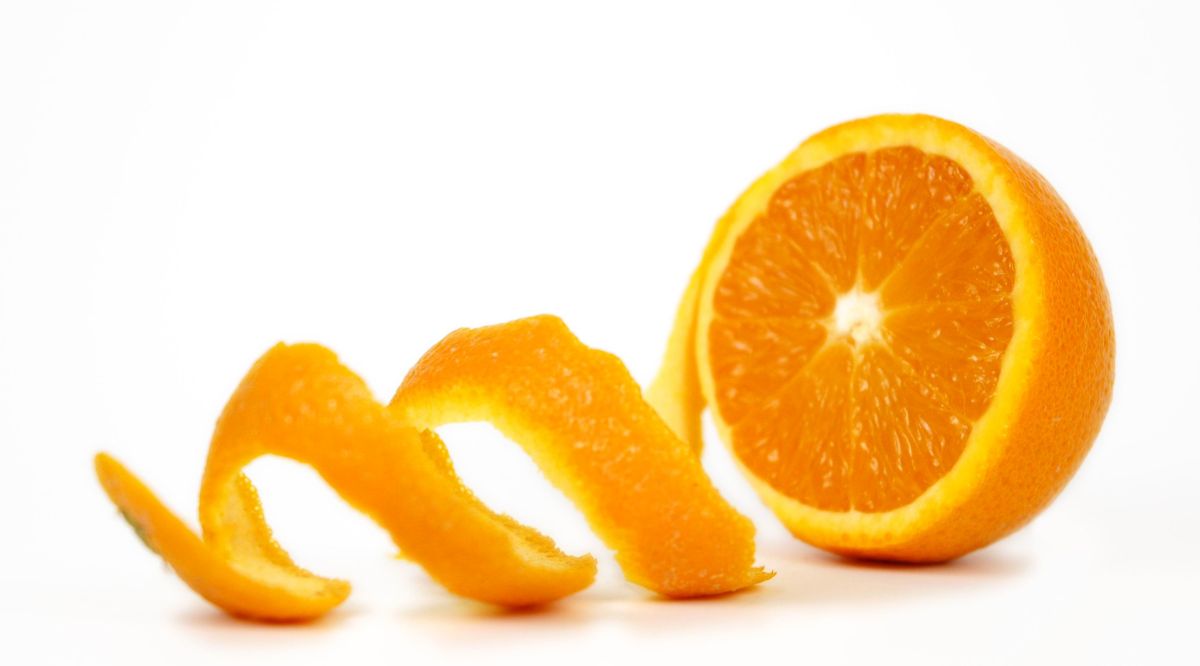 As we know orange is one of the most beneficial fruits found on the earth. Well the peels of oranges that we usually discard are also equally beneficial. From brightening our skin to revitalizing our body, orange peel powder has a number of skin benefits
Benefits
Anti-inflammatory
Unclog pores
Brighten Complexion
Uneven skin tone
Glowing skin
Rejuvenate skin
Anti-oxidant
Fades blemishes and spots
Oil Control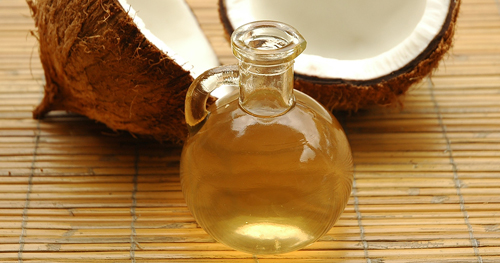 Caprylic/Capric Triglyceride- are a specific fraction of coconut / palm oil fatty acids resulting in only the more stable, and skin loving, caprylic & capric fatty acids creates a dry, silky oil form of esters.
Derived from coconut oil and glycerin, it's considered an excellent emollient and skin-replenishing ingredient. It's included in cosmetics due to its mix of fatty acids that skin can use to replenish its surface and resist moisture loss.
Benefits
Skin Replenishing
Moisturizing
Provides silkiness in products,
Anti-oxidant properties
Skin nurturing benefits
Suitable for sensitive skin and oily skin.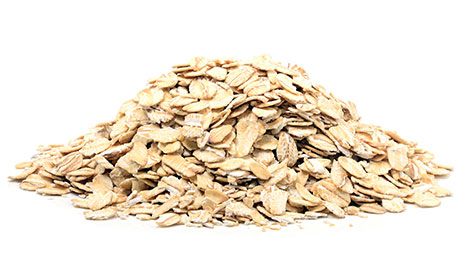 Oats, in almost all forms, have been used since the beginning of time in the treatment of all manner of skin ailments, offering skin softening, skin soothing, and anti-inflammatory benefits.
Hydrolyzed Oats are the liquidized or soluble form of naturally derived whole oats. This golden liquid contains oligosaccharides, which are large sugar molecules attached to either lipids (fats) or in this case, proteins.  When used in cosmetics, hydrolyzed oats have the ability to maintain elasticity and to help moisture skin, making them a fabulous humectant, and especially for those living in arid conditions.
Benefits
Skin Conditioning
Imparts a soft, cushiony feel on the skin
Imparts Smoothness
Soothes Irritation and Itching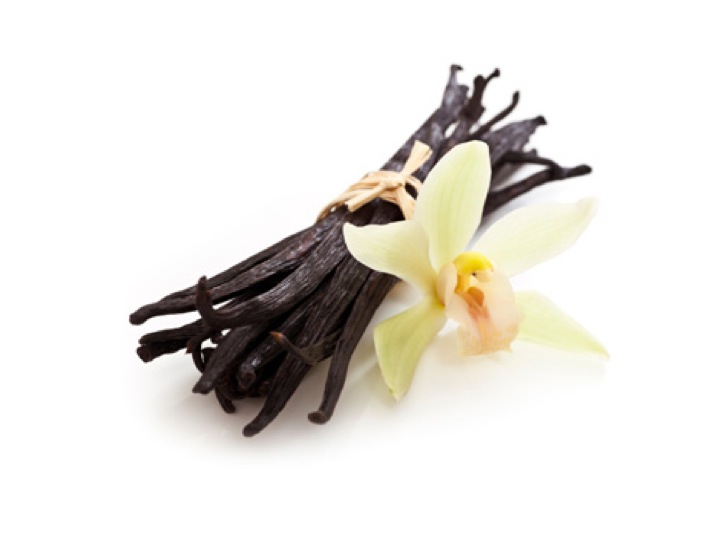 It is warm, sweet and rich. The aroma of vanilla has been shown to lift mood and generate feelings of wellbeing and calmness. Vanilla extract contains specific antioxidants that are vital in anti-aging skin benefits. Vanilla also contains B vitamins, including niacin, thiamin, riboflavin, vitamin B6, and pantothenic acid.  All of which help to maintain healthy looking skin.
Benefits
Anti-inflammatory benefits which help soothe and calm skin
Anti-Bacterial
Anti-oxidants
Promotes healthy skin
Anti-Aging benefits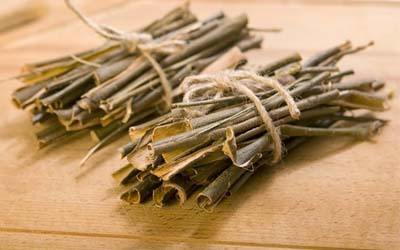 The Willow tree, of the family Salicaceae and genus Salix, is common to much of North Willow Bark Extract is used in cosmetics and personal care products for its astringent, anti-inflammatory, soothing and conditioning properties. It has been used for centuries as a treatment for headaches and other ailments due to its aspirin-like properties, as well as an antiseptic, according to The University of Maryland Medical Center. Willow Bark Extract contains salicylic acid, a BHA that is a natural exfoliant and is used to help acne prone skin because of its ability to help skin shed dead cells and clear pores; it can also stimulate new cell formation. Willow Bark Extract also contains "phenolic acids; such as salicin, salicortin, fragilin, populin, triandrin and vimalin, as well as flavonoids, tannins (gallotannins and catechin-type tannins) and minerals" which all allow it to aid in skin rejuvenation (Dermaxime.com).
Benefits
Enhances cell turnover
Exhibits anti-microbial capabilities
Good for oily prone skin
Clear Pores
Skin rejuvenation
Safe, non-irritating and non-sensitizing
Natural ß-hydroxy acid alternative to Salicylic acid
Anti-inflammatory
Pelargonium Graveolens Flower Oil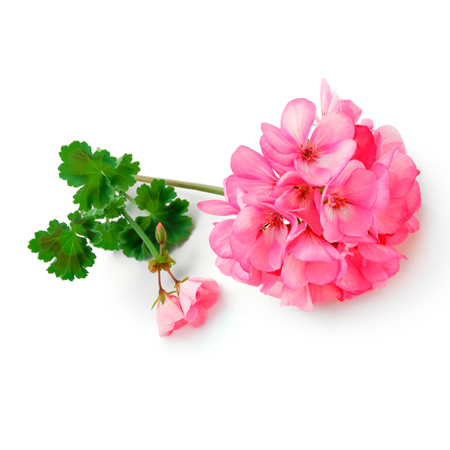 Geranium oil is commonly used as an element in aromatherapy for its many health benefits. Used by the Egyptians for promoting beautiful and radiant skin, geranium oil is now used to for acne prone skin and reduce inflammation  This sweet-smelling oil can also uplift your mood, lessen fatigue and promote emotional wellness. Geranium oil is extracted from the stems, leaves and flowers of the geranium plant. Geranium oil is considered nontoxic, nonirritant and generally non-sensitizing and an antiseptic. Geranium oil may also be one of the best oils for such a variety of very common skin including oily or congested skin.
Benefits
Anti-inflammatory
Anti-bacterial
Antiseptic
Helps to reduce appearance of wrinkles, lines
Unclog pores
Suitable for oily skin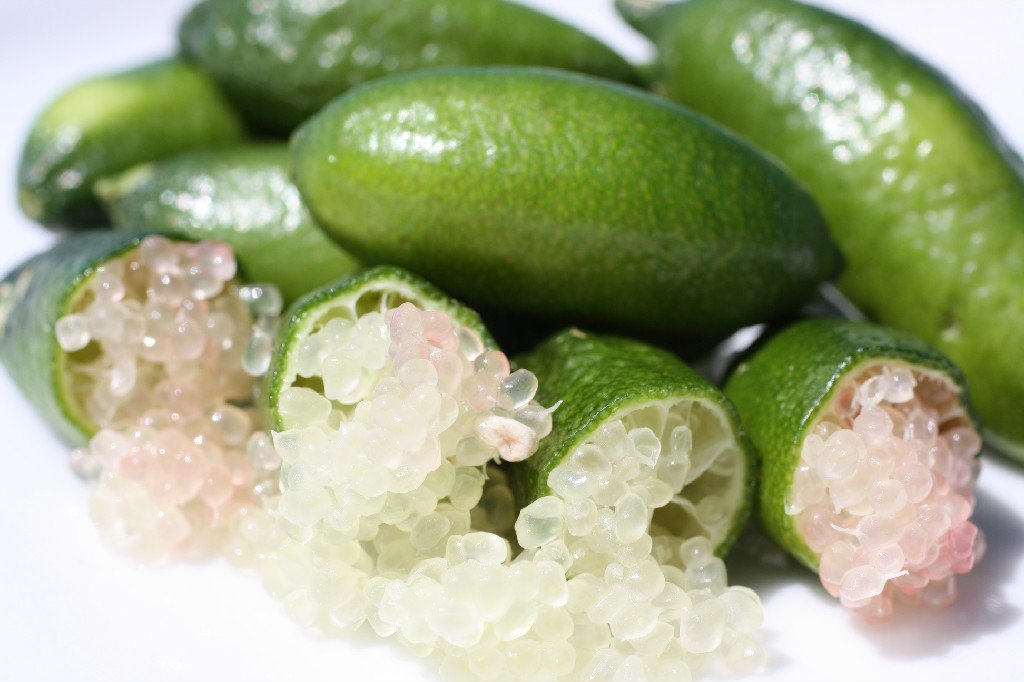 Caviar lime (Microcitrus Australasica) is a small tree endemic to the sub-tropical rainforests of Northeasthern New South Wales and Southeast Queensland of Australia. It produces magnificent green to deep purple-black cylindrical-shaped fruits, also known as finger lime. Elongated, they are about 30-120 mm large and 10-15 mm wide and contain beautiful small caviar size capsules. It is a precious fruit naturally rich in AHAs by stimulating TRPV3 channels, It offers a new mechanism to gently promote skin exfoliation. Caviar limes contain a high concentration of vitamin C, which helps to increase collagen production and help tighten skin. It also has strong antioxidant and antimicrobial properties. The natural acidity of the fruit helps to lighten skin pigmentation, reduce dark spots on skin and brighten dull skin
Benefits
Gentle Exfoliating Care
Anti-aging Care
Anti-wrinkle Care
Smoothing and Radiant Skin
Skin tone evenness/brightening
Acne-prone Care
Cell turnover
Lighten skin pigmentation,
Reduce dark spots on skin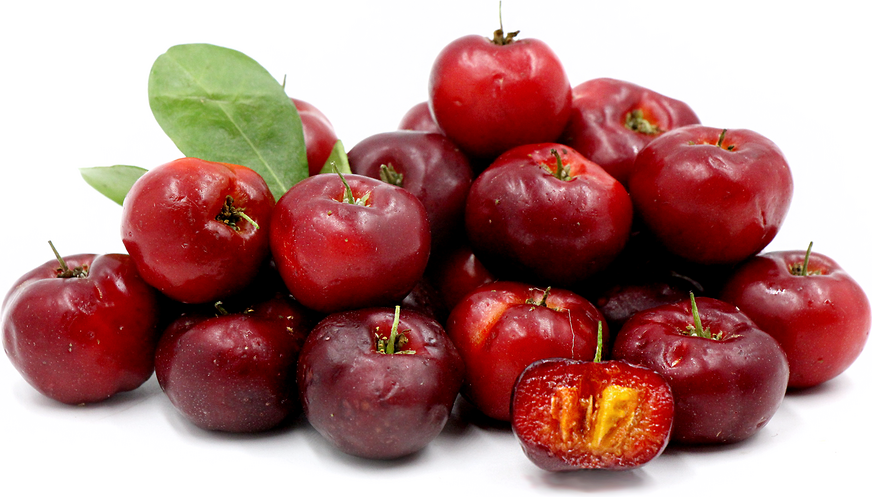 Full of antioxidants and vitamin C, acerola cherry extract eliminates free radicals and boosts collagen production for younger-looking skin that retains firmness and elasticity. It contains an incredible amount of vitamin C which offers anti-aging benefits for your skin. The natural Vitamin C in just one Acerola Cherry = 65 Oranges!  100 g. of Acerola cherries yields an amazing 1,000-3,000mg. of vitamin C whereas 100g. of oranges only yields about 50mg. of vitamin C.
Vitamin C is extremely beneficial for your skin; keeping it strong and youthful.  Your skin needs vitamin C to produce collagen, one of the main structural building blocks within your skin.
As you age many factors, including sun exposure, free radicals, pollution, and chemicals in cosmetics, weaken and damage your collagen causing wrinkles and loose skin.  In order to sustain younger looking and acting skin, it's crucial that your collagen is replenished and maintained.
Benefits
Boosts collagen
Astringent
Skin ageing benefits
Evens and Brightens skin
Anti-oxidant
Hydrates and moisturizes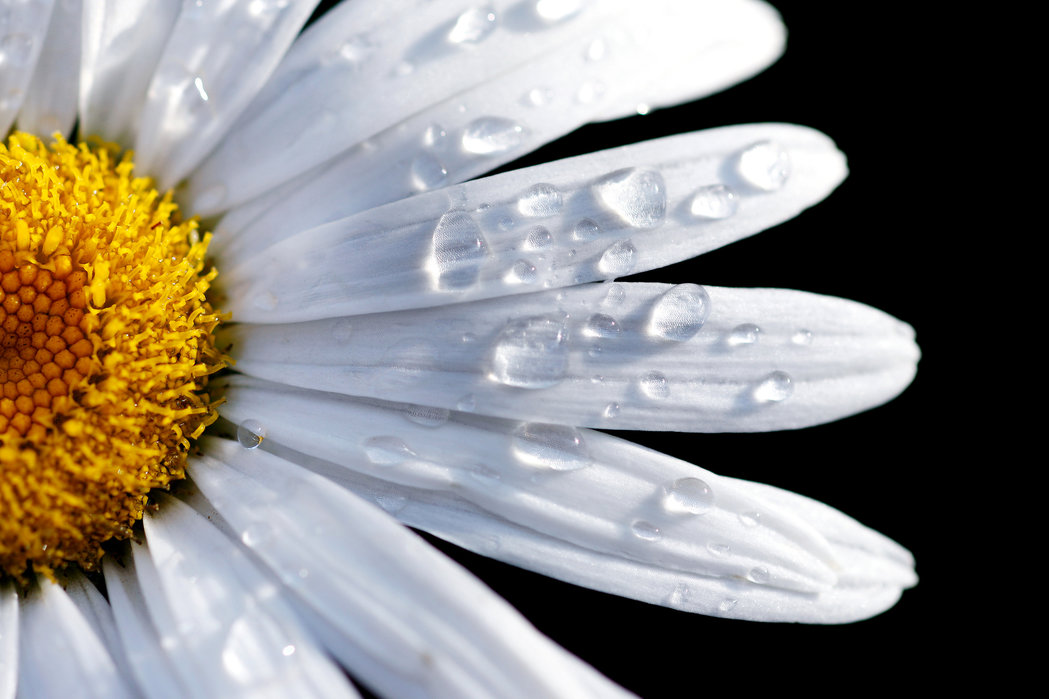 Daisy Flower Extract is a non-toxic extract of the Daisy Flower often used to brighten skin and combat hyperpigmentation. Daisy Flower Extract has been shown Daisy Flower Extract, an effective, powerful alternative to Hydroquinone, is safe for all skin types It contains organic acids (tartaric and malic acids, in particular) in higher amounts, making it a valuable ingredient with its lightening and exfoliating properties. The extract provides antiseptic properties that can remove bacteria from the surface of the skin, keeping it healthy.
Benefits
Astringent
Anti-inflammatory
Correct hyperpigmentation
More Even Skin Tone
Refinement of Dark (Age) Spots
No Unsightly Rings After Spots are Faded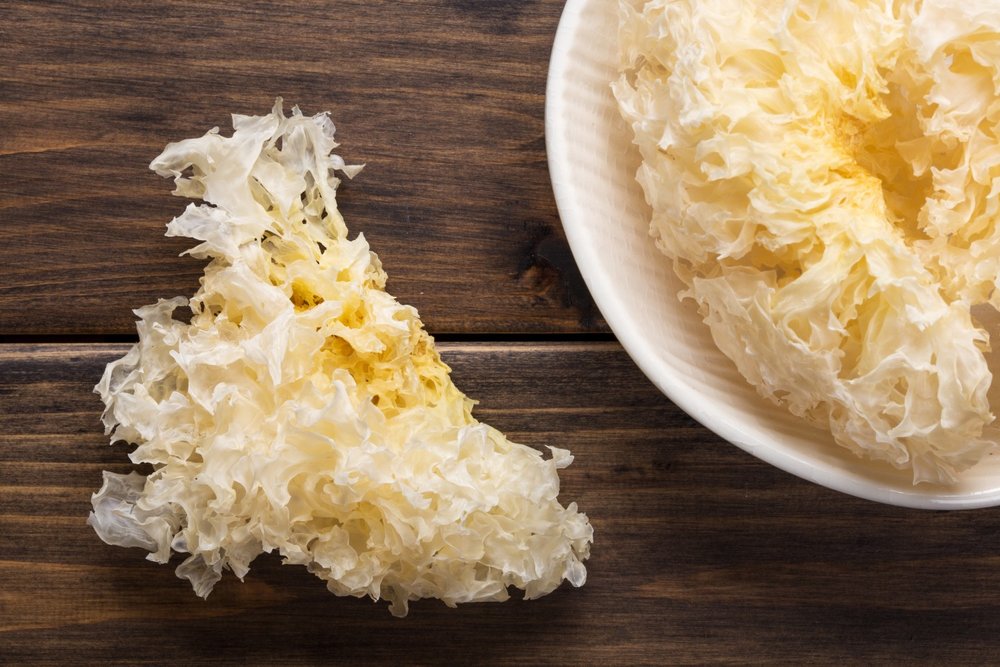 Tremella Fuciformis (Mushroom) Extract- aka Snow Mushroom – Tremella is a flowery shaped mushroom with a gelatinous texture. It is a rich source of carbohydrates with a typically low amount of protein.
It has been used in skin products for its moisturizing properties and is considered to have anti-aging effects on the skin.
This plant extract is a rich source of polysaccharides and has shown an ability to help hydrate skin by binding moisture to its surface. Research has demonstrated immunological potentiation.
Tremella Fuciformis is a genus of fungi in the family Tremellacea that has water-retention capabilities supposedly superior to hyaluronic acid. Not only is the jelly like fungi a source of vitamin D, it's also a free radical scavenger that enhances the body's own superoxide dismutase.
Benefits
Provides Stellar Hydration
Enhances Skin Elasticity
Reduces Inflammation
Brightens skin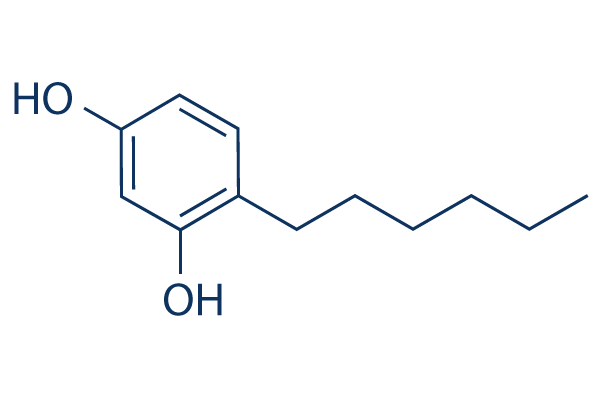 Hexylresorcinol is an alkylresorcinol (AR), a type of phenolic lipid that can be found naturally in whole grain wheat and rye. In skincare, hexylresorcinol is known to function as a skin-brightening agent. It also possesses antioxidant, as well as astringent properties, that can contribute towards a more even tone complexion.
It has been clinically proven to be four-times more effective than Hydroquinone in lightening skin. This result along with its anti-glycation and stimulatory effects on cell protective glutathione and antioxidant defense enzymes made HR a key ingredient of choice in skin brightening, anti-aging, skin protection and even-toning products. HR has not been tested on animals.
Benefits
Control/ Correct hyperpigmentation
Anti-aging benefits
Fade blemishes and brown spots
Stimulating Collagen & elastin
Anti-bacterial
Anti-fungal
Astringent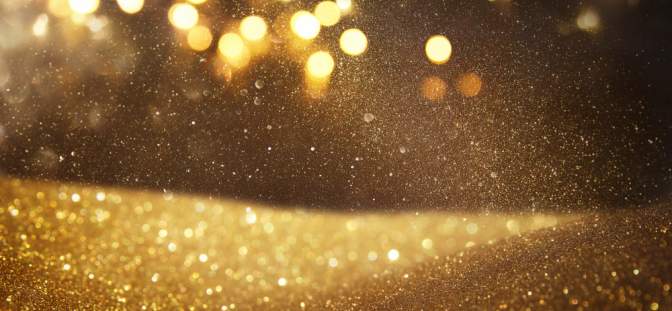 Calms skin redness, improves blood circulation, boasts antioxidant properties and promotes an irresistible glow. It's also slows down the depletion of collagen and increases skin's elasticity.
Benefits
Skin firmness
Reduction of Skin Scaliness
Skin Smoothness
Radiance
Reduction in dark spots