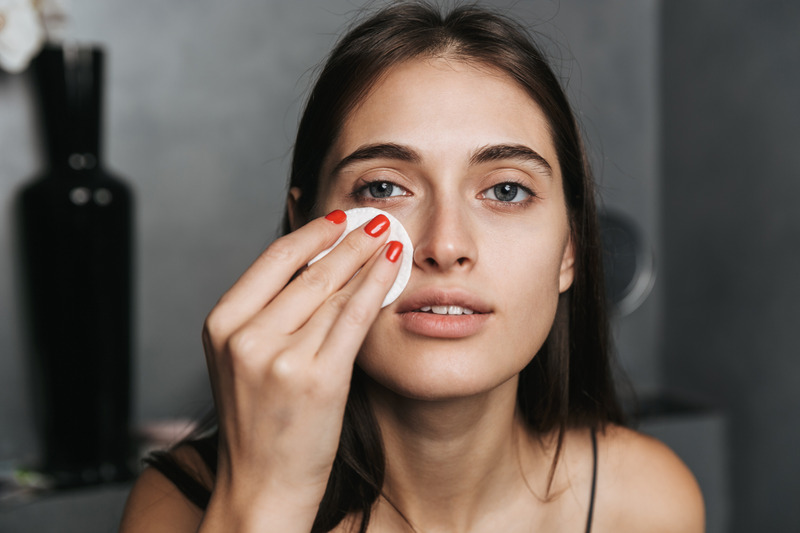 In a beauty world of serums, polishes, elixirs , essences , acid peels and sheet masks; does the age-old rule of cleanse, tone  and  moisturise still apply? Read on to find out why toner should be in your beauty routine.
In the past, girls who were coming of age were religiously told the three golden rules of skincare; cleanse, tone and moisturise. Mothers and grandmothers for generations swore by it. However, in this day and age, there's no longer just the magic three to consider. When browsing for beauty products, there are so many options; it's mind-boggling. From cleansers to exfoliators, peels to micellar waters, serums to spritzers; sticking to the three fundamentals of skincare seems a bit old-fashioned.
So, with beauty editors seemingly touting a new must-have product to add to your skin regime every week, is toner still an essential product for our bathroom shelves?
What is toner?
Toner is a water-style liquid that you can sweep over the face after cleansing. In the past, it helped to rebalance the skin's pH level after the harshness of cleansers. However, now cleansers are more advanced and work in harmony with the skin's pH levels, toners have taken on a new role.
The role of the toner is now two-fold. Firstly, it helps to prepare the skin for the next layer of products such as serums and moisturisers. Toners help to improve your skin's ability to absorb moisture. This allows products to sink in easily.
Secondly, toners have their own active ingredients that serve the skin's needs while simultaneous removing any impurities that may still be on the skin. For example, for acne-prone skin, toner with salicylic acid will help to reduce the oiliness of the skin. Those who suffer from redness may opt for a toner with anti-inflammatory ingredients such as green tea.
The benefits of toning products
Helps to ensure a normal pH balance after cleansing
Ensures the removal of any residue impurities
Tightens and shrinks the appearance of pores for a smoother skin base
Encourage hydration and skin nourishment
Refreshes the skin after heavy cleansing products
Serves as a humectant, which helps bind moisture to the skin
Makes post-toner skin treatments work harder for your skin.
Which toner is right for me?
It is essential to use products that are tailored to your skin type. When searching for the right product, look for the ingredients that will benefit the skin. Ideally, these should be natural products which will work in harmony with your skin. It is crucial to avoid toning products that have high levels of alcohol in them. This will adversely dry the skin.
Some natural ingredients to consider in your chosen products could include;
Acerola focuses on fighting skin blemishes while improving skin elasticity
Papaya will help to brighten the skin
Witch hazel can help to remedy oily and acne-prone skin
Mushrooms can help to protect the skin against ageing, acne, rosacea and eczema as it is an anti-inflammatory
Daisy can help to brighten the skin and help pigmentation issues
Horse chestnut is soothing and can help to prevent blotchiness
Hibiscus is packed with vitamin C to promote anti-ageing
Frankincense helps to promote a healthy glow
Apple cider vinegar can help to balance the pH level of the skin.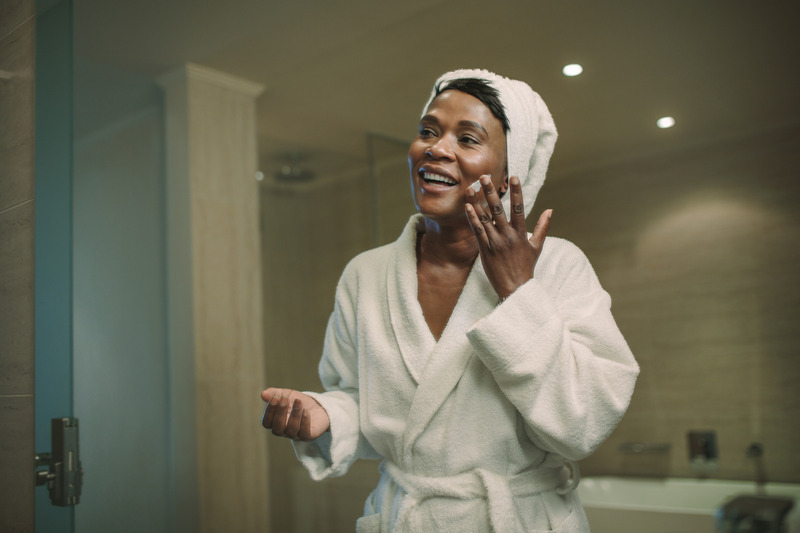 How to use toner
Just in times gone by, toner should be used after cleansing, whether you single or double cleanse. Cleansing before applying toner is essential as it ensures there is no grime or dead skin cells on the skin that will block the toner's ability to where it needs to be.
Then, when your skin is still slightly damp from cleansing, it's time to apply the toner.
You can apply toner in a way that works best for you. Some like to soak a cotton ball into the toning solution and sweep it across the face. Others prefer to lightly tap the toner onto the skin using their fingertips. You can also use a misting function on a spray bottle to gently mist the face.
You can also try the Korean beauty trend, the seven skin method. This focuses on applying seven layers of toner and is growing in popularity. However, we know most people don't have time for this on an average day!
Afterwards, apply your chosen serum or moisturiser. Thanks to priming the skin with toner, the ingredients in your favourite moisturisers will be able to work harder, reaching deeper levels of the skin.
So, while your skincare regime may include more than three steps, toner should still be an integral part of your routine, just make sure it's the right product for your skin type.